Web Design Made Easy Well
Within Your Budget
We all know that having a great website is an essential part of doing business online. It's the first thing people see, and it can make or break your business. Most small businesses have to spend thousands of dollars on web design projects with no guarantee that they will get what they need for their money. They also have to invest hundreds of hours in learning how to make changes once the project is done, which means more time is wasted down the road when updates are needed.
Our team makes this process simple and fun by taking care of everything from start to finish so you don't have to worry about any aspect of your website creation or maintenance ever again! One of our Business Advocates will guide you through the process and ensure you feel comfortable every step of the way. This advocate stays by your side for consulting, future projects, or the general support you need as a small business owner.
After the website is completed our Headquarters Team is on standby to update the content of your website upon request. Our clients LOVE our unlimited support options because they know we can be counted on. Our web design process helps you take control of this daunting task and say goodbye to the traditional costs and frustrations involved with web design. You get a Business Advocate to guide you through the process, the unlimited support of our HQ team, and the support of our entire Distinct Family.
14% failed because of poor marketing.
Distinct specializes in effective web design and digital marketing services.
DON'T BELIEVE US?

"If your business is not on the internet, then your business will be out of business."
– Bill Gates
"Websites promote you 24/7: No employee will do that."
– Paul Cookson

JOIN THESE BUSINESSES
THAT TRUST DISTINCT
WHAT OUR CLIENTS SAY?

I tell other transportation professionals, small business owners, nonprofits, anyone about the work done by Distinct. I trust them. They respect proprietary information, so I have no problem telling anyone about results they'll deliver.
I am so happy to work with Distinct and rely on their whole package. They keep our website up and running and handle our social media needs. And they do that while providing great customer service. That really matters these days.
Distinct took the lead with our online direction and created a plan for us to continue to grow. They redesigned our website and provided support. Before Distinct, I would have to relay website information through my family. Partnering with Distinct made everything easier and more efficient. I email the team and within a day, things are just done. If I have a problem with our site, I no longer have to relay the issue through my dad or sister. I don't have to troubleshoot. I send the issue over to Distinct.
There was no question we had to have an online presence. I saw we needed to change and do something different. I couldn't do it alone. I can count on Distinct. I'm never left in the dark. They are always eager to find the right solution that works for the strength of my business. I've found their service to be quick and responsive every time.

RECENT PROJECTS
Trust Distinct To Take This Off Your Plate Our Business Advocates are ready to learn more about you. If you don't love the finished website we'll give you your money back.
STOP SPENDING THOUSANDS OF DOLLARS OR THOUSANDS OF HOURS ON DIGITAL MARKETING SERVICES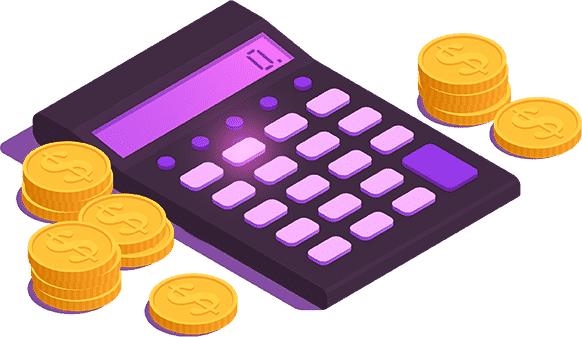 THE OTHER OPTIONS:
"On average, the cost to build a website, which includes launching and designing it, is $12,000 to $150,000, while routine website maintenance ranges from $35 to $5000 per month — or $400 to $60,000 per year."
— WEB FX
"[a do it yourself website] can easily take the average business owner anywhere from 120 – 160+ hours or more! That is anywhere from 3 to 4 plus weeks you should spend running your business instead!"
— pixolabo