Do You Need High-Quality and Affordable Web Design with Unlimited Website Support and Updates?
Our Highly Qualified Team of Web Designers Is Ready to Build a Website for You that Will Make Your Business Stand Out!
It is harder and harder to get your website to stand out nowadays.
After all, you're competing online with local mom-and-pop shops, brick-and-mortars, Internet retailers, and even global businesses.
But, it's not just the insane amount of competition you face; it's also the attention span of your customers. There are so many
different businesses competing for their attention that it is too hard to stand out.
And it's only gotten harder over the years. In 2000, your prospect had an attention span of 12 seconds.
Today that number is 8 seconds. A goldfish has a longer attention span!
These challenges explain why nearly 50% of businesses fail in their first 5 years.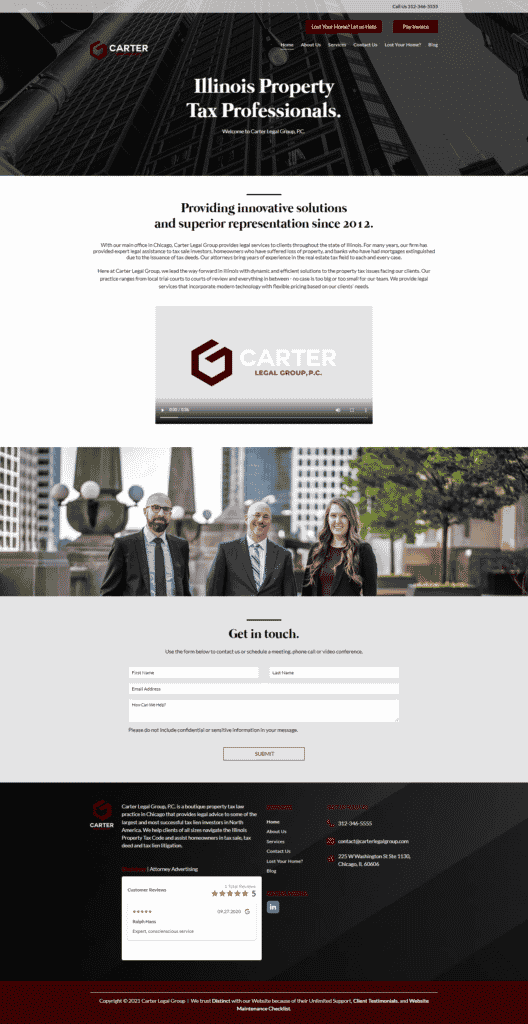 ---
So, how do you show your service or product to people with such a short attention span in such a competitive world?
Before I answer that, let me introduce myself.
Hi, I'm Vincent Aguirre.
We all know that traditional web design is too complicated.
So back in 2013, with only $300 in the bank account and a dream to change the way businesses engage with technology, Distinct was founded.
Since then, we've changed the lives of 400+ clients.
We have built high-quality websites for them at affordable prices and have offered unlimited updates and support.
While no one knows everything there is to know about web design and digital marketing in this ever-changing industry; we know A LOT – especially when it comes to getting a website to stand out.
What I'm about to tell you could be the difference between your business not making enough sales to standing out, ranking, and ultimately succeeding.
It is harder and harder to get your website to stand out nowadays.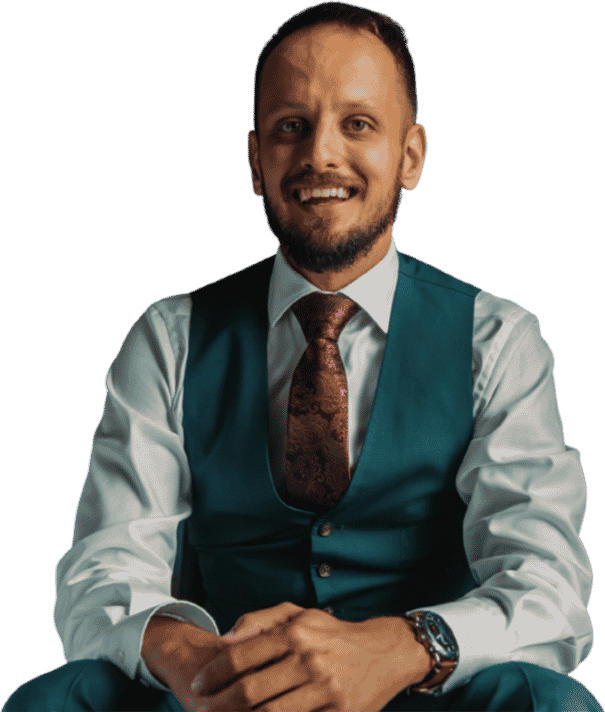 The #1 Thing that Leads to Business Success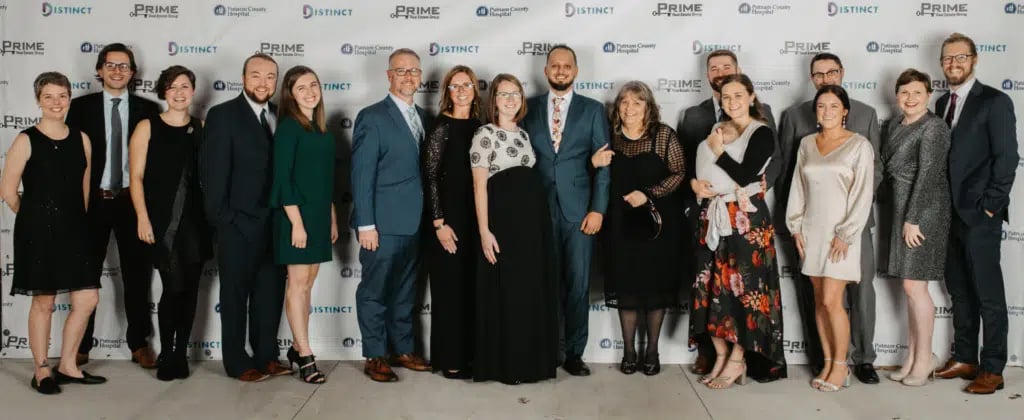 In the years I've spent developing websites, I've learned that a quality website that's easy to navigate, meets the prospect's needs, has good web copy, and ranks on search engines. This is what sets high-performing businesses apart from their competitors.

Success isn't about establishing a business and offering an excellent service or product.
While those things ARE important, without a web presence nowadays, they're just a waste of time, money, and effort. After all, you can have the most fantastic product in the world, but if you can't show people its value, your sales will tank.

A high-quality website that search engines love, on the other hand, can help you sell just about anything. Have you ever navigated a site that made you buy something you didn't even need in the first place? Me too!

Clearly, web design and marketing are important to show off your product. No matter what it is!
But where do you get high-quality website design services? Like most busy leaders, you've probably looked into costly web design services and WYSIWYG (what-you-see-is-what-you-get) options.
Unfortunately, with these options, you usually run into one of the following problems:
1
Very limited capabilities
While with WYSIWYG website services, you may be able to get a website very quickly, that doesn't mean it will have all the functionality and wording it needs to have to make your product sell. Successful websites are so much more than just putting a site together. They require an understanding of consumer psychology and be designed so that your product is enticing, presents all the information needed in a compelling way, and is easy for the customer to ultimately buy.
2
Most web design services are costly
Web design isn't cheap. While getting a high-quality and high-converting site may be worth it, they don't come with guarantees and unlimited support and updates. Once you are given your site, you are stuck with it, even if your product or services change.
"On average, the cost to build a website, which includes launching and designing it, is $12,000 to $150,000, while routine website maintenance ranges from $35 to $5000 per month — or $400 to $60,000 per year." — WEB FX.
So, where does that leave you?
Feeling frustrated about the time and money you could waste on a website and its maintenance for years to come. Of course, you could always learn web design yourself.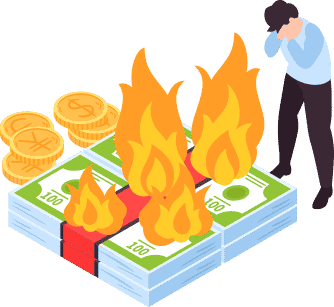 However, learning web development comes with its own set of problems:
1
Got Time?
As an entrepreneur, your time is probably stretched thin enough as it is. Do you have weeks, months, or YEARS to devote to becoming a great web designer? Probably not. Worse still, every minute you spend learning your web design skills is time away from your primary job—running your business.
2
More importantly, got talent?
Web design isn't something you can read about and instantly become great at. It takes practice and LOTS of it. THEN you need to put a website up and out into the world and see if anyone acts on it.
So up until now, you've only had 3 options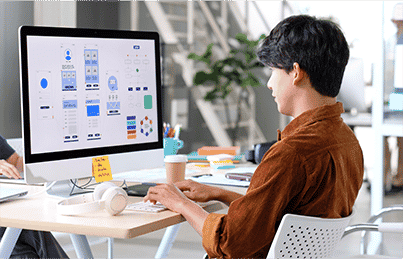 To hire an expensive one-time web designer or web design company, even though it's nearly impossible to find an affordable one that also comes with unlimited website support and updates
To build the website yourself, even though it takes years to become great at, making it completely impractical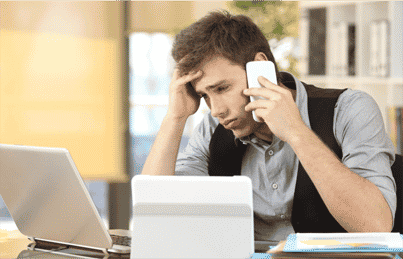 Use a WYSIWYG website editor and be stuck with limited capabilities
There's rarely a web design option – a high-quality one – at an affordable price
that offers you unlimited website support and updates.
Fortunately, we've got a solution that offers exactly that.
Introducing Distinct Web Design
You'll get an affordable and high-quality custom website with our professional web design services.
And best of all, you'll get unlimited website support and updates.
You'll get an affordable and high-quality custom website with our professional web design services. And best of all, you'll get unlimited website support and updates.
Even if:
you've never had a website before
you're in a unique industry
Just answer a few questions about your business, and we will create a high-quality website or landing page, regardless of your industry, service, or product.
PLUS offer you unlimited updates and support.
That's why Distinct is special.
Just a phone call that will take minutes, and in days you can have a website that will motivate your prospects to action so you can sell more of your product or service! And we'll even manage it for you!
But don't just take my word for it.
Read what our clients have to say about Distinct Website Design Services:
I tell other transportation professionals, small business owners, nonprofits, anyone about the work done by Distinct. I trust them. They respect proprietary information, so I have no problem telling anyone about results they'll deliver.
I am so happy to work with Distinct and rely on their whole package. They keep our website up and running and handle our social media needs. And they do that while providing great customer service. That really matters these days.
Distinct took the lead with our online direction and created a plan for us to continue to grow. They redesigned our website and provided support. Before Distinct, I would have to relay website information through my family. Partnering with Distinct made everything easier and more efficient. I email the team and within a day, things are just done. If I have a problem with our site, I no longer have to relay the issue through my dad or sister. I don't have to troubleshoot. I send the issue over to Distinct.
There was no question we had to have an online presence. I saw we needed to change and do something different. I couldn't do it alone. I can count on Distinct. I'm never left in the dark. They are always eager to find the right solution that works for the strength of my business. I've found their service to be quick and responsive every time.
As you can see, our clients have had amazing results with Distinct. You can too.
Imagine what it would be like to get high-quality website design services with unlimited support, and…

Sell lots more than what you are now

Easily attract new highly motivated customers who want what you're selling

Quit worrying about what your competitors are doing

Stop wasting money on web designers each time you need updates and support

Make your business stand out!
Distinct Builds Effective High-Quality Affordable Websites
Distinct is the perfect solution for you! We build high-quality custom websites that are affordable and easy to use. Plus, we offer unlimited support so you can focus on your business.
You'll love our beautiful designs, user-friendly interface, and content changes each month. And best of all, our team will handle all the website maintenance for you, so you never have to worry about it again.
So if you need:

Prospects to be so intrigued by your website they'll STAY on it

A high-Quality website that will STAND OUT

High-quality web design that will inspire customers to take action

Unlimited website support and updates
Why not try one designed by Distinct!
Because Distinct designers listen to you and your needs and craft a plan specifically designed for you and your business. It is not just WYSIWYG software that churns out ineffective websites. Instead, we create powerful professional websites that: Capture your prospects' attention so your competitors stay on your site. Address buyer objections to overcome resistance. Convert like crazy so that you can MAXIMISE sales & profitability.
Contact us today for a free consultation with one of our experts!
With Distinct, you'll get a team of high-skilled web developers.
The same web developers that these businesses use: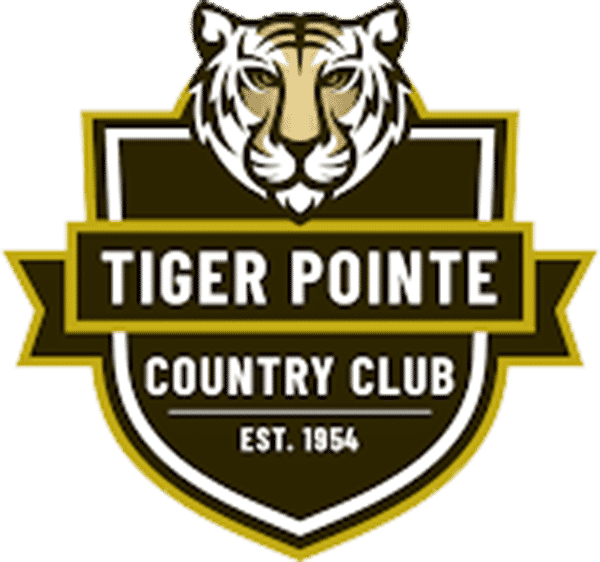 At Distinct, our website maintenance team WILL:

Respect your time

Keep things simple

Treat you like family

Treat you with kindness
Cut costs, not corners
We offer a free phone consultation, video, or in-person meetings! So please don't hesitate to reach out!
To get started with your unlimited website support membership, you need to:
Let us learn about your business
2
and Choose the Best Support Package for You
Don't worry! we'll guide you step-by-step through the process
3
Get Your Unlimited Website Support Membership
You will get a Business Advocate to guide you through the process, the unlimited support of our tech support team, and the support of our entire Distinct Family.
Distinct Is a Bargain
When you consider everything, you get with Distinct…
High-quality web pages optimized for mobile devices
Websites that inspire customers to take action
Flexible terms and many design options
Distinct gives you an incredible deal at just $2500 one time, and recurring content management packages that start at $99/month!
Our Business Advocates are ready to learn more about you. If you don't love the finished website, we'll give you your money back.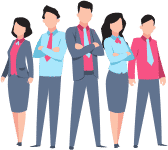 Your high-quality website team of web developers is standing by
You risk losing customers if your website doesn't stand out. That's why you need a highly effective, easy to navigate, enticing, and functional website that inspires customers to take action. Distinct does that. It's the most comprehensive web design solution, providing high-quality websites to turn your prospects into repeat customers.
Ask us also about our:

Search Engine
Optimization

Logo Design

Website
Redesign

Website Copywriting
Services
Why wait! Click on the link and schedule a call to meet our team and find out why we are one of the best web design companies.
CHOOSING THE RIGHT WEB DESIGN COMPANY MAY BE ONE OF THE MOST IMPORTANT DECISIONS YOU'LL EVER MAKE FOR YOUR BUSINESS
Even after everything you're read about Distinct, you may still be on the fence.
At this point, you can go in 1 of 2 directions.
1.
You can try Distinct for as low as $2500 one time, and recurring contentmanagement system packages that start at $99/month.
With your purchase, you'll get:
A beautiful graphic design, website copy written by experts, unlimited updates, and support.
Professional website design services
Website copywriting written by experts
2.
You can ignore this offer and continue…
paying lots of money to web designers each time you need an update or support
feeling frustrated about not having a good enough website or no website at all
worrying about your competitors
wondering what you need to do to increase your sales
settling for a lower quality website for your business
The Choice is clear.
That's why I urge you to schedule today.
We want as many people to take advantage of our offer as possible. I'm making it available at the special one-time $2500. Try Distinct risk-free today to lock in a lifetime of updates and support for $99/month!