If you are an agency owner specializing in Duda websites, you may wonder how you can offer unlimited website support to your clients. Duda offers an excellent platform for creating responsive websites, but sometimes clients need help with troubleshooting or making changes to their site. By working with Distinct, you can create a system that allows you to offer unlimited website support that makes your clients happy and increases your recurring revenue! This post will discuss some of the reasons you might consider unlimited website support and how Distinct can be your partner.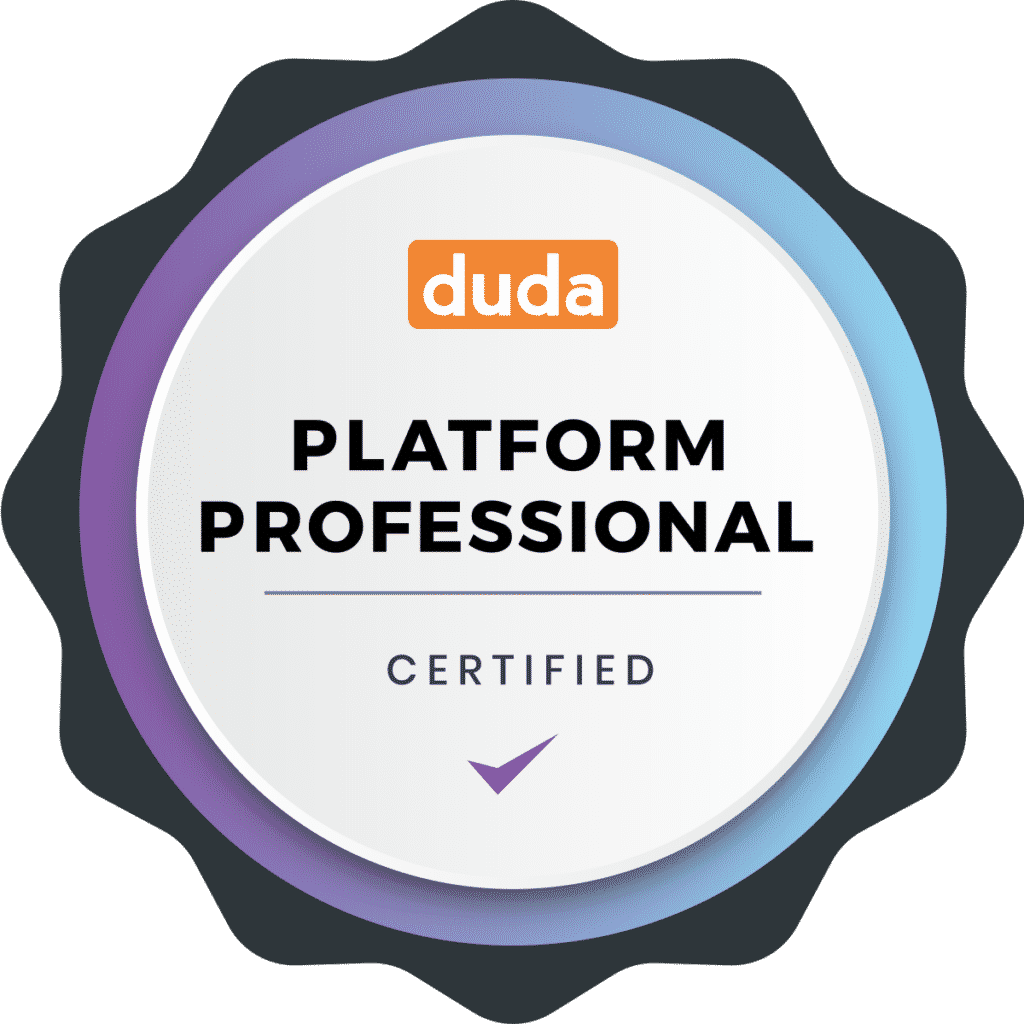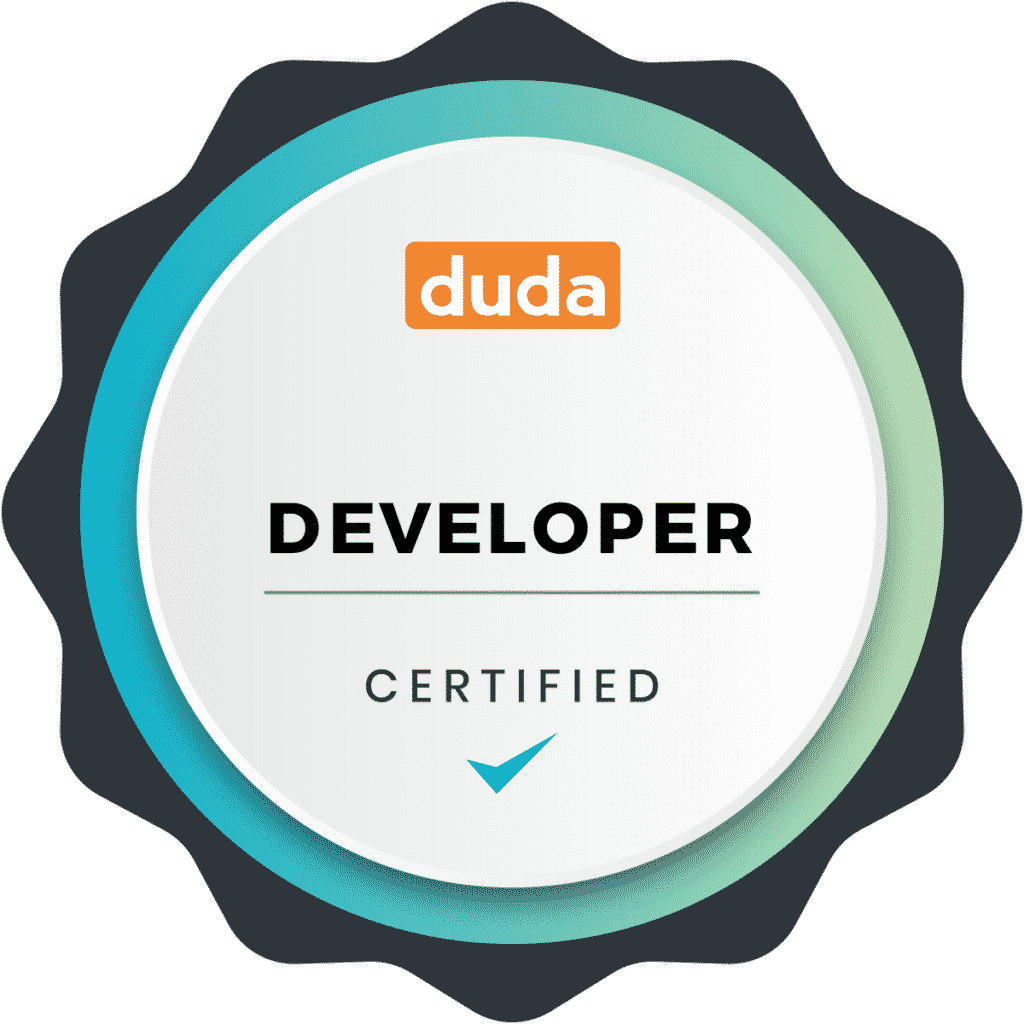 If you're ready to learn more and talk to our President, Vince Aguirre, you can reserve time here. However, we have provided some frequently asked questions below:
Duda Website And Support
While Duda is a very user-friendly tool, not all clients can make edits on their own, they often think they want to be in charge of content updates but quickly come back to you with questions. You get stuck in a situation where you don't have the time to keep helping each client, but you know they won't be interested in additional costs for billable hours.
Duda offers essential support, but this does not include allowing content edits. When clients know they have unlimited content edits, they know that they can come back with any question or change and not have to worry about additional costs. Giving your clients this peace of mind is a great way to show how much you care about their business.
Why Offer Unlimited Content Updates On A Duda Site?
There are many reasons to offer unlimited content updates on a Duda site. Still, we ultimately believe the best explanations are to make your customers happy and add recurring revenue to your agency.
We love Duda because the Duda website builder is easy to use, but we often forget how busy the website owner can be and how little time they want to spend on their websites. By offering unlimited content updates on a new Duda website, you remove any friction from your customer's experience and provide them with the best web design experience possible.
Offering unlimited content updates not only differentiates you from other web agencies but also helps to build customer loyalty. In addition, by offering unlimited content updates on a Duda website, you are opening up a new stream of revenue for your agency.
Why Would A Client Care About Unlimited Duda Website Support?
Even during the initial design process, clients change their minds often. They think they know what the site visitors will want, but then they second guess themselves again and again. Duda sites are easier to maintain than other website builders, but it requires the client to sit down and take the time to do it themselves.
Once your client experiences unlimited content updates for their Duda site, they will never want to take the time to do it themselves again. We work primarily with small businesses at Distinct, and we hear time and time again that our unlimited content updates free us their time to work on their business, gives them more control of their site, doesn't force them to learn the builder, allows them to add a new page with ease, and keeps them from having a constant headache trying to understand all the features of Duda.
If you're ready to learn more and talk to our President, Vince Aguirre, you can reserve time here. However, we have provided some frequently asked questions below:
What's The Catch?
There's no catch. We are a well-oiled machine and understand how to make this service profitable for both you and us. The only criteria are that "unlimited content updates" means anything the client can explain in a message without our team having prior knowledge or working outside of the website. So as long as we can understand the request, it can be completed on Duda, and does not require additional design or project management it's included! If we run into any issues our team is trained to contact you first and see how you'd like to proceed.
How Do I Make Money By Partnering With Distinct?
It's easy; you sell unlimited content updates to your client and partner with us to provide the service. You set your price to the customer wherever you see fit. We set up a white label account, so your clients never know who we are and assume we are a part of your organization. We bill you directly each month, based on the number of clients we are supporting. The more clients you bring on board, the more discounts we provide you.
How Can Distinct Offer These Impressive Features?
We've been doing this for quite some time and we have a great workflow in place. Adding your white label clients is no different in our eyes from adding more of our own clients. We have the capacity and are ready to partner with you!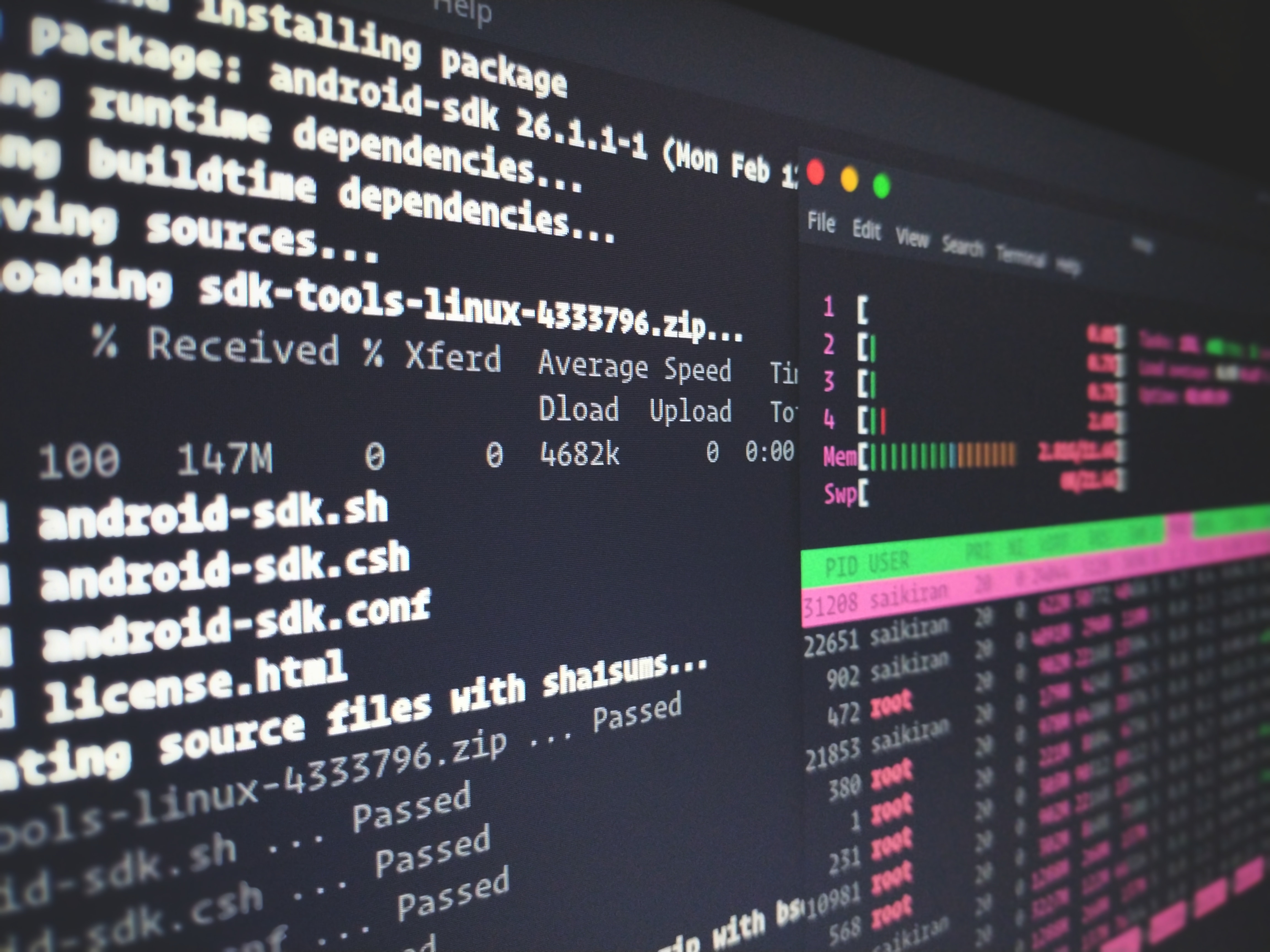 Do I Need To Be A Web Designer To Offer Support For Duda Websites?
Absolutely not! If you can get the client's site launched, we can take it there! You can utilize one of Duda's many websites templates to get started, or you can build the website on your own. We're happy to help you with the website based on our standard pricing model. Either way, once the website is ready to roll, we are delighted to take over from there!
If you're ready to learn more and talk to our President, Vince Aguirre, you can reserve time here. However, we have provided some frequently asked questions below:
Why Wouldn't I Have My Client Contact Duda Directly?
Duda does a great job of providing support and has its own Duda Care plans. Duda will work directly with your client to offer them all the support they need, but they will not offer content updates to your client. Duda provides a site builder and expects you to use it, but by partnering with Distinct, we can add value to your clients.
Will Distinct Manage My Clients Online Store?
Of course, we will! However, additional fees may apply, and we prefer not to have access to widgets unless you have already approved them for the client. We will never enable devices for your customers, so you don't incur extra charges.
Does Distinct Offer Phone Support?
At this time, we do not offer support by phone, but we plan on providing phone and SMS support in the future.
Why Should I Offer Support For Clients Who Can Use The Site Builder?
Not only do you add value to your clients, but Duda is constantly updating their builder, and sometimes it can be hard for them to keep up. By partnering with Distinct, you are guaranteeing that your client has the best possible experience and stays with you long term.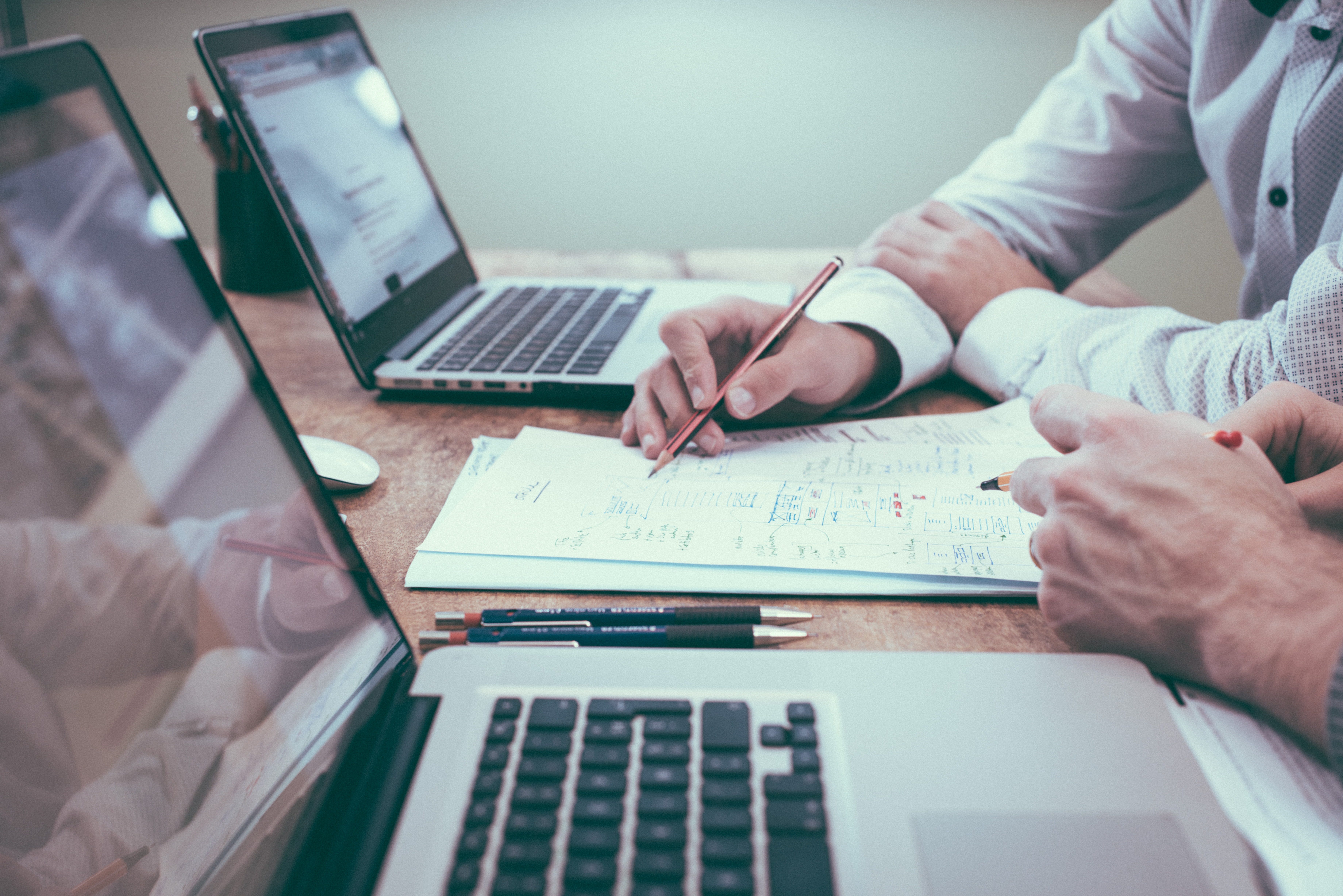 Why is Distinct The Best Partner To Offer Unlimted Content Updates To My Duda Website Clients?
Distinct has offered unlimited website support to our clients for years! We started with WordPress and now we have moved to Duda. With our white label solution, we are able to continue providing a high level of website support to your clients as well. By While Labeling our services you're able to mark them up to your liking and the client never knows it's outsourced!
If you're ready to learn more and talk to our President, Vince Aguirre, you can reserve time here. However, we have provided some frequently asked questions below:
Will Distinct Provide Me With White Label Marketing Materials?
Yes, of course! You can request resources from our team and we will do our best to produce them for you. As we continue to create new content we will make that available for all of our partners to use as well.
Can Distinct Install Google Analytics On The Clients Website?
Yes, but we would require you or the client to provide us with other analytics tracking codes. This is often easier for you to complete, but we're happy to try to help.
Can Distinct Utilize Site Comments?
Yes, if your client has access to the site builder we can make edits based on comments. Currently, the client would need to leave a comment on the site builder and then email us to notify our team of the change request. In the future, we hope to be able to offer API Integration for automatic notifications into our system.
Can My Client Still Use The Website Builder?
Yes, of course! It would be silly for us to prevent your client from also using the website builder if they would like to do so. Some clients might want to use the website builder for small tweaks and contact us for updating HTML code or CSS – we can adapt to their needs!
Can I Offer Unlimted Content Updates On Personal Websites?
When we partner with you we do not care if your clients have personal websites or business websites. Duda lets all kinds of people create and manage high-quality websites and we want to support them all! Most website builders can be used for personal and professional websites so we don't think of Duda any differently. Mobile websites, tablet websites, nonprofit websites, personal websites, you name it and we can support it!
Will Distinct Manage My Clients Facebook Page?
Unfortunately, we can not manage your client's Facebook Page but we are happy to install a widget or some code onto their website as requested!
What Payment Options Are Available?
Distinct offers payment by credit card, ACH, or check. However, most of our clients on paid plans prefer to pay by credit card.
If you're ready to learn more and talk to our President, Vince Aguirre, you can reserve time here. However, we have provided some frequently asked questions below: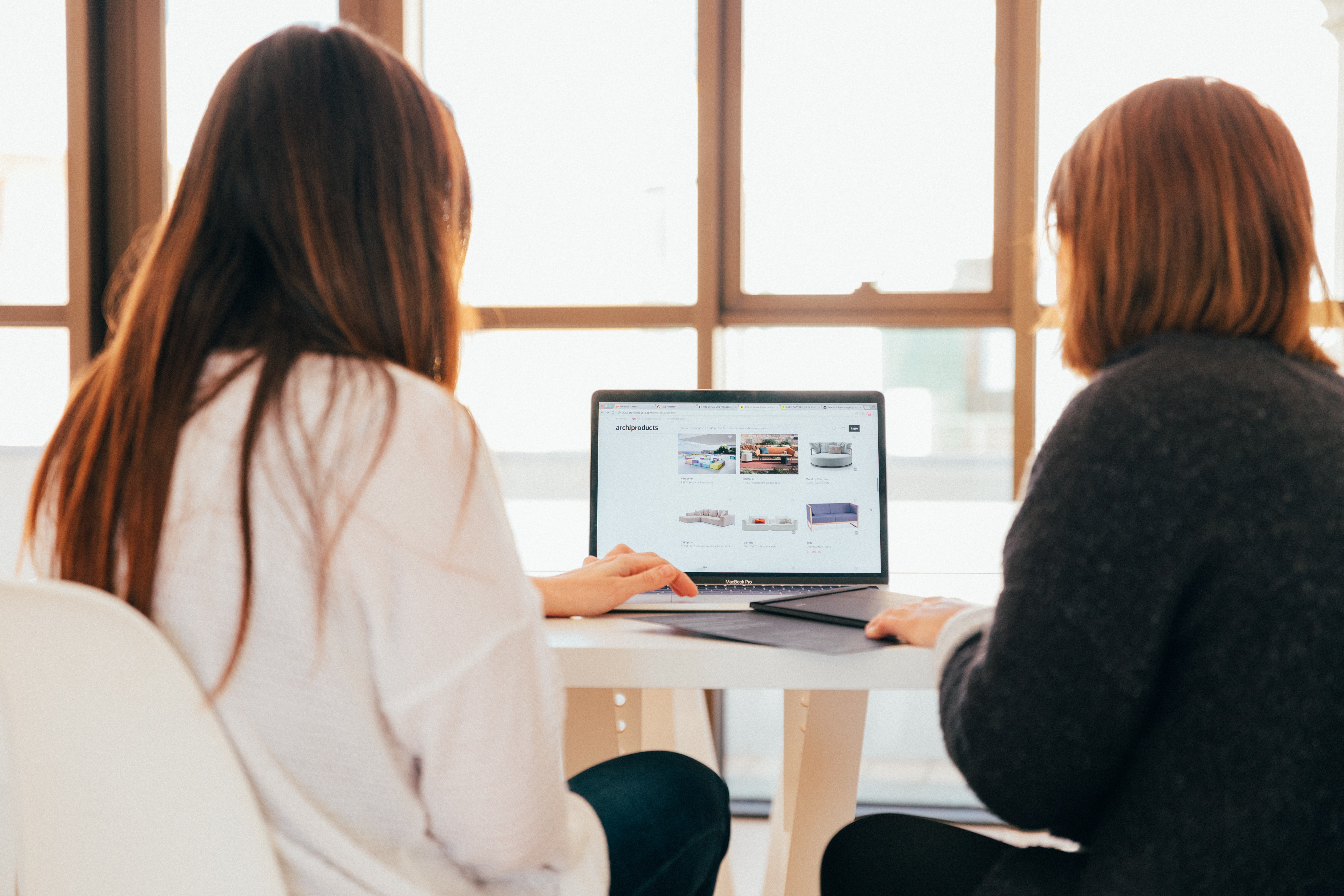 What Support Channels Are Available?
Currently, we offer support through email only. However, we are working on allowing support through SMS and phone calls as well. We know clients love being able to easily contact us from their mobile devices so we want to be sure to be available in as many places as possible.
Does Distinct Offer A More Limited Version?
Right now we offer one simple plan – Unlimted Content Updates. We'll keep you posted on if things change in the future. We feel that Duda is the only website builder tool that allows us to focus on content updates and ignore other things like security patches and plugin updates.
Will Distinct Work With The eCommerce Add On?
Yes, if your client has eCommerce turned on for their site we will gladly manage their online stores.
Why Does A Small Business Need Unlimted Content Updates?
Every business is different, but we believe that business owners are too busy to worry about updating their site on their own. Unlimited content updates give busy businesses owners the opportunity to focus on their business while Duda hosts their site and we provide content updates for them. The Duda website builder is great, but having a team ready to update your site 24/7 is even better.
Will Distinct Build a New Site For My Client?
We are happy to explore building a site for your client. We don't have formal pricing in place for a white label solution, but if you are interested we can go through our standard intake process with YOU and bill at our standard rates.
Will Distinct Install The SSL Certificate?
We're happy to push the button if you'd like, but Duda makes this a very easy process that you can likely handle easier than sending us an email.
Will Distinct Manage Content Updates On Other Sites Not Using Duda?
Right now we are focused on our white label version for Duda sites. However, if you have WordPress Sites we are happy to explore that on a case-by-case basis. Duda offers us the best tools to be successful.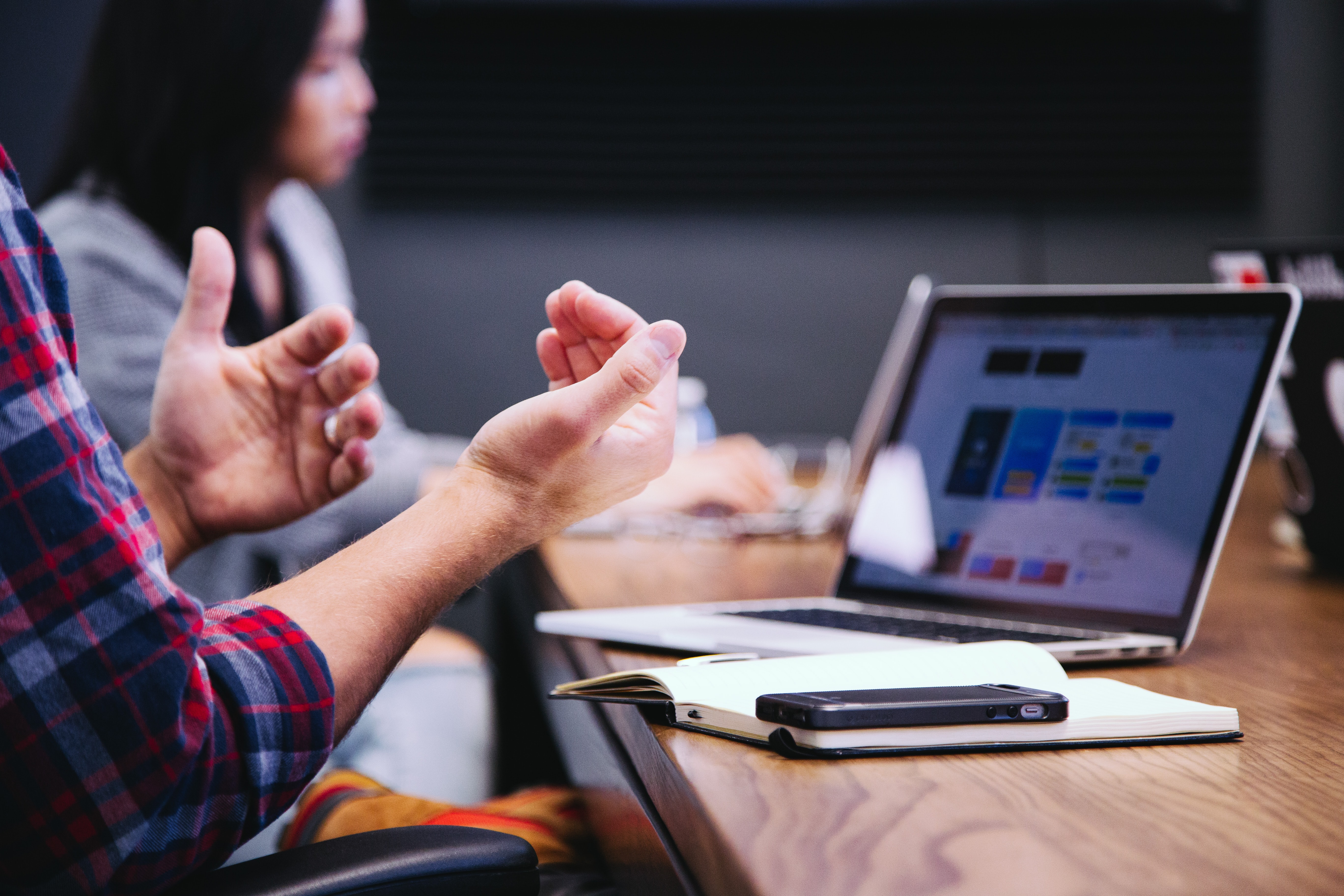 Can My Client Submit Their Images
Yes, of course! Have your clients submit images to us for use and for storage. We offer unlimited storage to all of our clients and we can store photos on your client's behalf. Who doesn't offer unlimited storage these days anyway?
Can My Clients Still Use Dynamic Content?
Yes and we can create pages for them that use dynamic content! That's one of the best tools that Duda offers compared to other site builders.
Do My Clients Need Paid Plans?
Yes, your clients need a paid Duda website to get started
Can My Clients Use Google Domains?
That's up to you – we do not manage DNS.
If you're ready to learn more and talk to our President, Vince Aguirre, you can reserve time here. However, we have provided some frequently asked questions below:
Will Distinct Create Contact Forms?
Yes, we love creating new contact forms on Duda sites.
What If We Manage More Than One Website?
That's a great question. We can give you discounts for each site you subscribe to at a time. Once you are up to four websites the discounts get even steeper!
Does Distinct Offer A Newsletter Tool?
We do not offer newsletter services.
Does Distinct Offer A Discount for Adding More Websites?
Yes! The more sites you bring to us the larger the discount grows!
Will Distinct Provide Content Updates To Mobile Websites?
If the site is not mobile-ready we have bigger problems. We also take mobile design into account.
Are There Any Customization Options?
Not at this time. We think unlimited content updates works really well on its own.
Can Distinct Manage Client Pop-ups?
Of course! Your client can request a new popup and we will build it for them without any issues.
Can Distinct Write HTML Code For Clients?
We will gladly use HTML and CSS as needed.
If you're ready to learn more and talk to our President, Vince Aguirre, you can reserve time here. However, we have provided some frequently asked questions below: