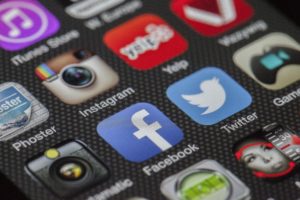 One of the bedrocks of social media marketing is the Facebook ad. With a staggering 1.5 billion members globally, Facebook is impossible to ignore as a digital marketing tool.
But why should businesses use Facebook ads in particular? Isn't it enough to maintain a vibrant business page? Here are a few reasons that advertising is essential.
Organic traffic on Facebook is decreasing.
It used to be that business pages had a fair shot at appearing on users' news feeds. However, recent algorithm changes by Facebook are increasingly keeping business pages off of members' newsfeeds. In fact, the average organic reach of a business page on Facebook is just a little over 2 percent.
Unable to depend on organic traffic any longer, businesses like yours must find alternative ways to draw attention to their pages. Facebook ads, which get the brand name out in front of target audiences, are the way to go.
People (So Many People) Are On Facebook.
With about 1.5 billion members, Facebook is the place to go to reach just about any target audience you can imagine.
That means that using Facebook in your social media marketing is a smart move for just about any business.
There are few marketing channels that offer the same level of access to potential customers. You want to be where your customers are, and your customers are busy connecting with others on Facebook.
In order to find those customers among the sea of Facebook users, you can use the platform's detailed and diverse targeting capabilities. Showing up where your target customers are means showing up on Facebook, even if your budget is small and your time limited.
Facebook ads allow you to target precisely.
You may have heard that Google Ads allow you to precisely target the audiences you wish to reach. What you may not know is that Facebook allows you to do the same, and with an impressive degree of specificity.
Facebook's targeting capability allows you to narrow down your target audience according to almost any parameter you wish. Here are just a few criteria you can use:
Connections

Locations

Languages

Behaviors

Ages

Income

Job
With so many parameters from which to choose, you can easily find and target the people who will be most interested in your products and services.
Facebook ads make additional targeting easy.
Say you take advantage of Facebook's targeting capabilities. You are reaching a target audience. You can find and target other audiences easily with Facebook's Lookalike Audience feature.
This feature tells Facebook to show your ads to audiences who are similar to your target audiences. That means more people see your business with minimal work on your end. Using Facebook Ads in your online marketing campaign simplifies the process of reaching the right people.
Facebook ads are inexpensive.
No one wants to spend more than necessary on advertising their business. When you use Facebook ads in your social media marketing campaign, you tap into an advertising channel that is very inexpensive.
In fact, the cost to reach 1,000 people over Facebook is just 25 cents. That is far cheaper than the $32 you would spend on a magazine ad or the $2.75 you would spend on Google Ads. Reaching large numbers of your target audience for pennies is an amazing value. No business should pass it up.
Facebook ads are effective.
Facebook is the place to be for 1.5 billion people. This staggering number of members combined with the platform's incredibly specific targeting abilities make Facebook an effective place to advertise your business.
People may log onto Facebook in order to connect with friends and family, but most of them also discover new products there as well. In fact, one study by Kleiner Perkins placed that number at 78 percent. That could be why 96 percent of marketers believe that Facebook offers the best ROI out of all the social media platforms.
Facebook ads work. That makes them a smart addition to social media marketing campaigns.
Facebook ads give you access to lots of analytics.
Building an effective marketing campaign of any kind includes using analytics to evaluate the effectiveness of the campaign. Without analytics, you just do not know what impact your marketing efforts are having.
Facebook ads, however, never leave you in the dark about your performance. Instead, they give you access to a huge amount of information. Learn the following:
Reach

Engagement

Likes

Clicks

Conversions

Comments

Click through rate

And more
Facebook ads are a vital part of any social media marketing campaign. Because of Facebook's enormous size and reach, almost any business can find their target audience on Facebook and benefit from a campaign to reach them.
Using this social media platform to counteract the decrease in organic Facebook traffic, to reach the large audiences on Facebook, to take advantage of advanced targeting abilities, to save money, to enjoy results, and to enjoy access to detailed analytics can be a beneficial decision.
If you need help crafting a compelling Facebook ad campaign, reach out to Distinct Web Design. We can leverage Facebook to enhance the success of your social media marketing campaign.