Pressure from the competition is forcing many sales organizations to develop more resourceful sales tactics. These can take many forms, but some of the most successful involve sensible and thoughtful approaches to the typical customer mindset. Depending on the type of product or service being offered, successful sales techniques may include tips like the following.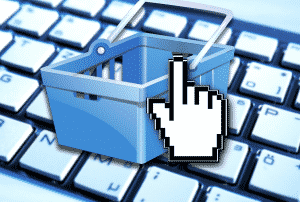 Customer Needs
Sometimes we don't realize what we need until someone points it out. While some sales experts take this approach too far, others know how to tailor it to customer interest. For example, a business paper supplier can point out that quality paper products are essential to create a strong professional image and to last without easily wrinkling or ripping. Appealing to a need rather than a desire is often more productive to customers.
Personal or Professional Enhancement
If a need is not at stake, sometimes the appeal to opportunity will prevail. In other words, sales associates can point out the advantages of having a certain look with regard to business apparel as opposed to dressing casually. Adages like "clothes make the man" can be applied to contemporary living to underscore the importance of style in the business world. In addition, limited stock and sales events help to make a purchase more likely.
Keeping up With the Competition
Getting customers to understand the value of a service or product can be facilitated by showing the competition already has made the same or a similar investment. To keep up, the customer should consider buying the recommended item or risk being out-performed by others in the same field. Knowing that many others in the same business already have or use the product being considered can be a tremendous incentive for the customer to make a purchase.
Flashing Credentials
To convince buyers of the merits of a particular purchase, it helps to have strong industry credentials, like an administration degree from WGU.edu, or something similar. When customers know that a sales associate has had extensive post-high school training and education, they are more likely to trust them and buy the product or service. Special training or related credentials, such as a certificate, further enhance the desirability of doing business with a well-educated professional.
Sales work can be extremely satisfying as a career, especially when successful. Strategies like those explained above may help to strengthen sales staff and company success overall without the need for intensive training or financial investment.
[facebook-reviews-pro page_name='Distinct Web Design' page_id=359083070954467 page_access_token=EAAVVPjFKgSEBADVRhbfrQCEX8LbUEexjZCLvGy2K3PmBP9FFiF4f7n6HmUpo12sOeT1roi6juGZA1uMHZBxoqwrtr12s6veIq6ZBNjiR0lc5E6fZC0v0NSDC1f3IfYr1u8MVbNxxQ0YrDQBlukN5zCQDVu8ZAZB2ZAnaRwfsckIwEwZDZD rating_snippet=true min_filter=5 dark_theme=true view_mode=slider open_link=true nofollow_link=true lazy_load_img=true cache=24][facebook-reviews-pro page_name='Distinct Web Design' page_id=359083070954467 page_access_token=EAAVVPjFKgSEBADVRhbfrQCEX8LbUEexjZCLvGy2K3PmBP9FFiF4f7n6HmUpo12sOeT1roi6juGZA1uMHZBxoqwrtr12s6veIq6ZBNjiR0lc5E6fZC0v0NSDC1f3IfYr1u8MVbNxxQ0YrDQBlukN5zCQDVu8ZAZB2ZAnaRwfsckIwEwZDZD rating_snippet=true min_filter=5 dark_theme=true view_mode=badge_left open_link=true nofollow_link=true hide_float_badge=true lazy_load_img=true cache=24]
Get Started
[google-reviews-pro place_name='Distinct Web Design' place_id=ChIJa58jxazfbIgRzbW-OBkcTeA min_filter=5 hide_photo=true disable_user_link=true dark_theme=true view_mode=slider lazy_load_img=true][google-reviews-pro place_name='Distinct Web Design' place_id=ChIJa58jxazfbIgRzbW-OBkcTeA min_filter=5 hide_photo=true disable_user_link=true dark_theme=true view_mode=badge hide_float_badge=true lazy_load_img=true]