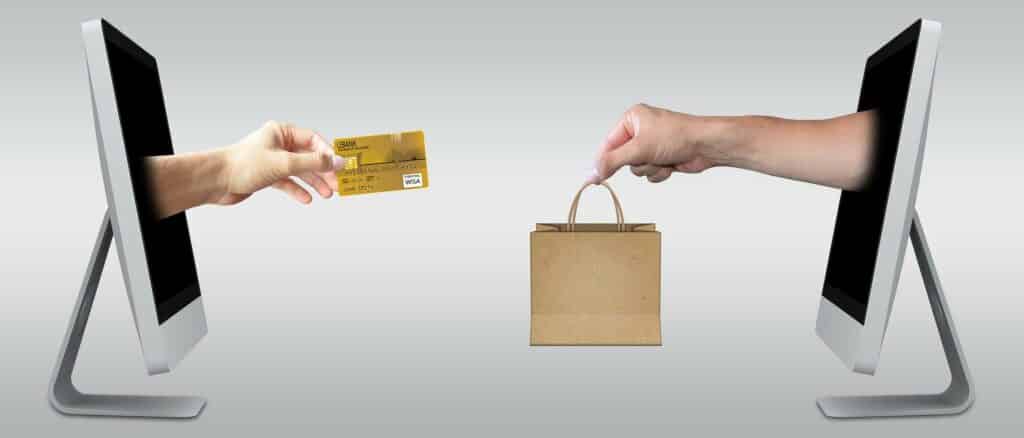 Local companies depend upon the attention and business of their target audiences in order to thrive. The meteoric rise of online shopping presents both challenges and opportunities to accomplish this vital task.
Are you looking for an internship that will help your resume stand out? Find out more about our programs here!
---
Do You Own Or Support Local Businesses?
The Small Business Squad is a group of entrepreneurs who have been in your shoes and are here to share their tips and tricks. Plus, they can connect you with the resources you need to take your business to the next level. So what are you waiting for? Join the squad today!
---
Consider these online shopping statistics:
More than 75 percent of consumers shop online at least once a month.

Between 4 and 10 percent of retail sales happen online.

During the 2018 holiday season, $126 billion was spent on online purchases in this country.
All of these purchases are purchases that are not being made in a brick and mortar store. And that means that all of these purchases are having a measurable impact on the local economy. Is this impact bad news for local business? The reality is a little more complex.
Online purchases can take taxes away from the local economy.
Perhaps the biggest negative impact that online sales have on the economy is that they reduce the amount of sales tax the state collects and other local taxes that towns and counties collect.
Not every online retailer charges the appropriate sales tax or other local taxes for items customers buy from their online stores. As a result, residents of a state may not pay sales taxes on online purchases that they would have paid if they had made the same purchase in a brick and mortar store.
This loss of revenue is measurable. In 2012, Indiana lost $195 million in sales tax revenue to online purchases, according to the University of Tennessee. This number is almost certainly larger now that the popularity of online sales has skyrocketed.
In an attempt to reduce these losses, Indiana passed a law that went into effect in October of 2018 that requires retailers that earn at least $100,000 in sales in Indiana or serve at least 200 Indiana residents in a year to charge sales taxes on online purchases.
This law, however, does not affect smaller businesses. It also does not apply to local taxes and therefore does not completely close the tax gap caused by online purchases.
Online sales make it harder for brick and mortar retailers to compete.
Because many online retailers do not charge their customers sales tax, purchases from them cost less. A 7 percent charge on a small purchase might only be a few cents or dollars, but the difference can add up on larger buys.
In addition, when customers are pinching pennies or making many purchases, such as during the holidays, sales tax savings can be important to them.
As a result, brick and mortar stores that have to charge appropriate taxes sometimes have a harder time competing with online retailers who do not add these taxes to the cost of their items. When customers choose to go online instead of to a brick and mortar store in order to save money, they restrict the local company's ability to grow.
Online purchases take money out of the local economy.
Online purchases may also remove money from the local economy. For example, if a customer purchases a gift from Amazon instead of from a local business, that money goes to the national retailer instead of the purchaser's community.
This loss of income can restrict the local economy. Less money comes to local businesses, which means they make fewer hires. Fewer hires means less money flowing into the local economy. Less money flowing into the local economy means fewer jobs, and less money available to residents to spend. They then spend less money locally, which leads to a vicious cycle that can keep communities from growing.
Online purchases are not all bad.
As with any story, there are two sides. While online purchases can take away from the local economy, they can also contribute to it in certain ways. The key is for local businesses to enter the online marketplace.
The primary downsides to online purchases occur when consumers make these purchases from national businesses instead of from local companies. Local online purchases, on the other hand, are a good thing.
For example, a local business is likely to charge appropriate taxes for online purchases. Similarly, when consumers make purchases online from local businesses, that money goes into the local economy.
Online shopping isn't going anywhere. E-commerce has fundamentally shifted how consumers approach shopping. The convenience of the practice means that e-commerce is likely to continue growing in popularity.
Instead of fighting this new reality, local businesses can embrace it. Through digital marketing, they can build a website and ad campaigns that get them in front of their target audiences. It isn't impossible to compete against big businesses. It simply requires a savvy online strategy, and a skilled digital marketing company like Distinct.
As the holiday shopping season takes off, consider taking advantage of the good that an online presence can do, both for your business and for your local economy. Then reach out to Distinct We can help you identify the digital marketing strategies that will best enable your business to thrive, online and offline.