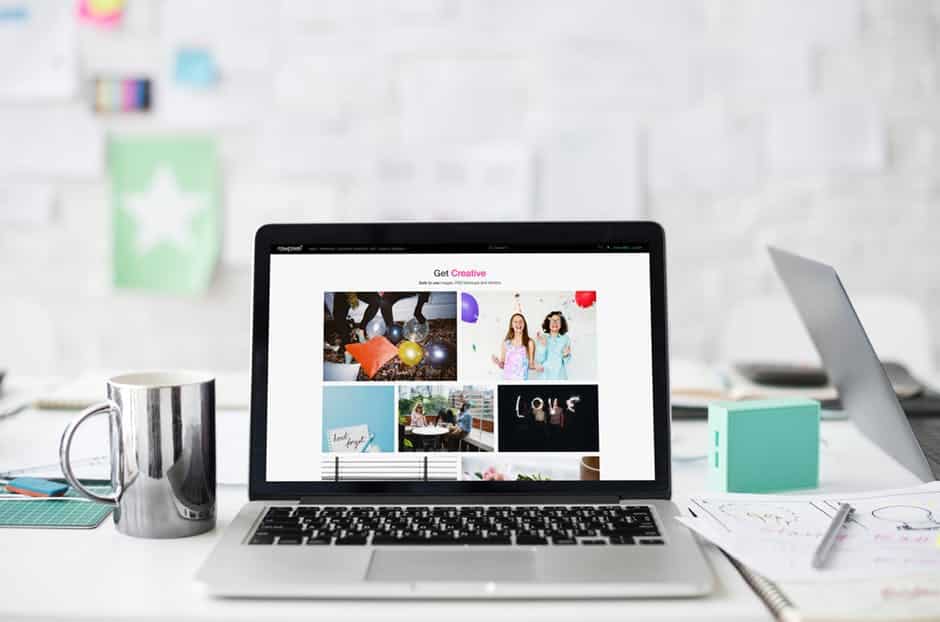 Over 70% of small businesses have a website, though not every website is capable of impressing customers. In fact, 38% of people leave websites that are poorly designed. Another 38.5% will judge a website based on its appearance.
Meanwhile, 40% will leave a website if it's slow.
If your website is outdated or lackluster, don't hesitate to request local web design services as soon as possible. With professional web designing services, you can impress customers and attract them to your brand.
Not sure who to hire? Read on for the five tips you need before requesting web design services today.
1. Clarify Your Goals
Before you begin looking into web design for local businesses, sit down with your team to discuss your overall goals and objectives. Then, determine what your website will need to ensure you accomplish those goals.
For example, perhaps you want to establish your credibility as an expert in the industry. In that case, you can use blog posts and search engine optimization (SEO) to become a thought leader.
If you want to generate sales online, make sure you find a web design company capable of eCommerce capabilities.
Your goals might also include:
Generating brand awareness and recognition
Generating leads and form submissions
Attracting traffic to specific pages
Building brand trust and loyalty
Once you establish your goals, visit some of your competitors' websites. Review their layout, design, and fonts. Make a note of the design qualities you want to include across your own website.
Gathering this research will help you communicate your needs and expectations to your web design company. You'll have an easier time beginning the design team on the right foot.
2. Request Reviews
Take the time to speak with other business owners in your professional circle. Ask who designed their company website, or if they can recommend other web design services. Otherwise, begin your search for a web design company online.
As you speak with other business owners, ask about their experience working with the web design company. For example, you might ask:
Is the company experienced
What services do they offer
Are you satisfied with the services you received
Did you encounter any problems after hiring the company
Gathering personal recommendations can help you gather valuable insights into each design company. You can determine which website design companies to prioritize or avoid.
Make sure to review each business owner's website to make sure they meet your expectations, too.
Otherwise, look online for client reviews. You can find reviews on the company's Better Business Bureau and Google Business listings. Otherwise, check the company's website for testimonials.
Look for a web design company that already has a strong reputation. Determine if the company has any complaints filed against them as well. Did the company do anything to remedy the problem?
Try to find a web design agency that prioritizes customer satisfaction. Make a note of any complaints about problems communicating with the company. Try to find a reliable company that's available to communicate with you throughout every phase of your project.
Remove any companies that offer poor customer service from your list.
3. Establish Your Budget
Before you begin speaking to web design companies on your list, consider your budget.
Make a list of the design elements you want to incorporate, separating them by "wants" versus "needs." The cost for these services will vary based on how much time they will take to build into your website.
When choosing web designing services, don't choose the cheapest company you can find. Instead, make sure you're choosing a company that offers high-quality services. Otherwise, the outcome might fail to help you accomplish your goals.
4. Look for Experience
Once you begin reviewing the companies on your list, make sure to look into their professional history.
Determine how long the company has offered web design services. Consider how many brands they've helped over the years, too. If you can, try to find a web design company that's helped brands within your industry.
Their experience helping businesses like yours could help you accomplish your goals. These design teams will understand your niche, competitors, and customers.
Consider the web design company's team as well. If you require specific services, you'll want to hire an expert that can help meet your needs. For example, perhaps you're interested in SEO.
About 68% of experiences online start on a search engine.
Find a team that employs an SEO expert who can help optimize your website for relevant searches. SEO can help improve your website's organic search engine rankings. Consumers will have an easier time finding your website and content online as a result.
If you want to add eCommerce abilities to your site, consider how many similar projects the company has worked on. Make sure their experience aligns with your needs.
To confirm each company has the proper experience, look at the team's portfolio. Make sure their past projects meet your needs and expectations. If you're not satisfied with their work, remove them from your list.
5. Consider Their Services
Remember, you'll want to make sure the company's web design services align with your goals. For example, you might need:
General web design services
Web development
eCommerce
Content creation
SEO
Mobile optimization
User experience design
Take the time to review the company's web designing services to make sure they're capable of accomplishing your goals.
Try to find a company that can offer a full-service package. Determine if they offer unlimited support, too. If you experience any problems with your website, you'll have peace of mind knowing they can step in to help.
Start Searching: Find the Best Local Web Design Company Today
Finding the best local web design company can set your business up for growth and success. With a new website, you can impress customers before generating fresh leads and sales. Use these tips to find the best web designing services today.
Eager to discover your new website? We're happy to lend a hand.
Request a free website audit from our team today to get started.