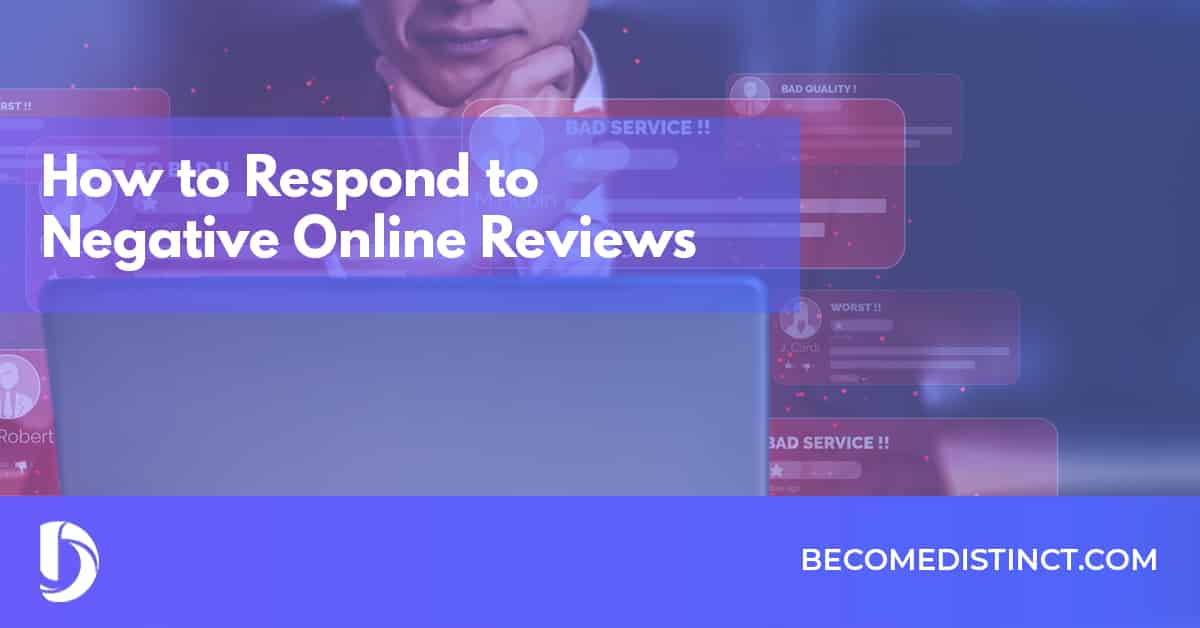 Online reviews are now the norm, and they have the power to shape consumer opinion about your business. About 94 percent of consumers, for example, will choose to forgo using a certain business because of a negative review.
That means that positive reviews can bring powerful attention and business to your company. On the other hand, negative reviews can measurably reduce your online success.
That is why handling negative reviews is essential for small businesses. Addressing these reviews promptly and honestly can help you to blunt their negative impact and give you the chance to win back a customer.
Here is a look at the best approach to take when responding to negative online reviews for your small business.
Address the review.
Negative reviews can sting, especially if you disagree with what the reviewer has to say. However, ignoring the review can damage your business.
Not only will you lose that disgruntled customer for good, but you are likely to lose other customers who are turned away by a report of a bad experience, and your refusal to address it.
Instead, always take the time to address a negative review. By facing the complaint and offering a workable solution, you demonstrate that your customers matter to you.
This willingness to engage with your customers over their experiences, even when those experiences are bad, can reassure consumers that not only are bad experiences the exception for your business but also that you are able and willing to make things right.
Thank the reviewer.
When you are dealing with a negative review, it is natural to feel defensive. Responding out of that defensiveness, however, can do more harm than good.
Instead of beginning your reply with a defense of your business, or worse, by tearing down your customer, start by thanking them for their review.
Your gratitude can take a number of forms. Consider saying some of the following:
Thank you for bringing this matter to our attention.
Thank you for giving us the chance to rectify this situation.
Thank you for your review.
Thank you for your feedback.
Starting with an expression of gratitude immediately conveys a warm and friendly tone and demonstrates the value you place on the consumer's input.
Apologize and empathize.
You do not have to agree with the review to empathize with the consumer's negative emotions, or to apologize for the distress they suffered as a result of interacting with your business.
Once you have thanked them for their review, take the time to apologize for and empathize with their experience.
This apology helps the consumer to feel heard, to calm their angry emotions, and to demonstrate your commitment to the satisfaction of every one of your consumers.
Try some of the following phrases for your apology:
We are sorry that your experience did not match your expectations.
We apologize for your negative experience. It does not reflect our commitment to high standards.
We are sorry that you were not satisfied with your experience with our business.
Provide an explanation.
If there is an explanation for what happened to your consumer, then offering it here in your review response can be appropriate. Just make sure to observe the following best practices:
Do not make excuses for what occurred.
Do not blame or attack the consumer.
Keep your explanation short and on-point.
Show the consumer how to proceed with your business.
For example, you may want to offer an explanation if your business was suffering technical difficulties, if there was a misunderstanding about price or product, if a service professional missed a scheduled appointment, and so forth.
Offer compensation.
Your disgruntled consumer wants more than an apology and an explanation. They want you to make their negative experience right.
That is why you need to offer compensation and follow-up steps as part of your review response.
This compensation can take many forms, including the following:
Providing a discount on their next purchase.
Providing a free item or meal.
Refunding them their money on their previous purchase.
Encouraging them to schedule another appointment with your business.
Make sure the compensation is in line with their complaint. If, for example, they complained about a rude server at your restaurant, a free meal may be appropriate, but if they are concerned about a defective product, a full refund and a new product may be the right approach.
Your offer of compensation should also encourage the consumer to come back and visit your business again. A gift card, free meal, discount, or other compensation encourages them to try your store again, and that can lead to a happier customer, and maybe even an updated (and positive) review.
Take the discussion offline.
Chances are you will not be able to resolve the issue online. Lengthy back and forth discussions online can detract from your business reputation and come across as unprofessional.
As part of your review response, take the discussion offline. For example, let the consumer know you will be reaching out via phone or email. Invite them to call you with any other questions or concerns they might have. Give them the number of your customer service department.
By taking the discussion into a more private forum, you can make sure that the customer is completely satisfied without creating a distracting conversation on the online review itself.
Negative reviews can be discouraging, but you do not have to ignore them. Take a proactive stance by dealing with them directly. Maintain a professional and warm tone and strive to make things right with the consumer.
Here at Distinct, we can help you to craft the positive online experience your business needs, including helping you with your online reputation management. Use your experience to create strong responses to negative reviews that satisfy consumers and present your business in the best possible light.