DIY projects often sound like a good idea. You decide to replace your own deck because it will save you money. You try to fix your own car so you don't have to pay a mechanic. But DIY projects don't always work out. You find rot under your deck when you try to tear it down. Your car doesn't work quite right after you put the new part in. You need professional help to get the job done right.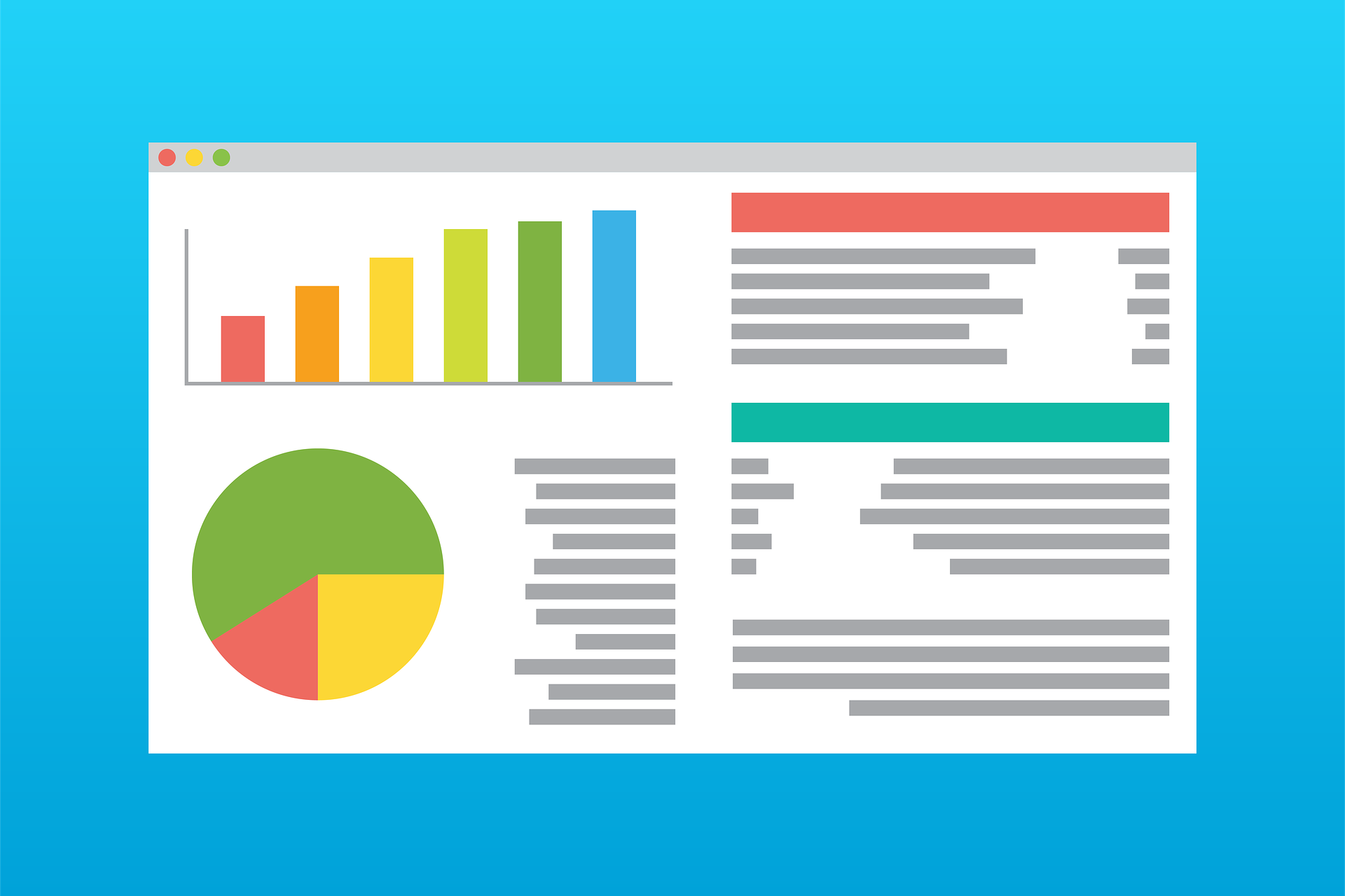 The same goes for website management. Here at Distinct, we have met many companies who want to manage their own websites, because they think it will save them money. But, we have also seen the many problems that occur with a DIY approach to web design. Following are the top 10 issues we see when companies try to manage their own websites.
Ineffective Website Strategy
A strategy tells you what you want to do with your website and how you want to do it. It is based on information about your company, industry, and customers. Without having a plan in place, you might lose sales, reach the wrong audiences, or fail to reach enough people.
Here at Distinct, we help you to put a plan in place based on your needs, your location, and your brand. We customize your website to your business, and we track your website's performance to make sure the strategy is working. The result? More visitors, more business, and more return on your website investment.
Lack of Website Tracking
Do you know how many visitors came to your website in the last month? Do you know how long they stayed on each page? Do you know whether they made any purchases or signed up for your email list? Do you know how they found your website?
Many businesses who manage their own websites don't have the time or know-how to keep track of their website analytics. Yet, all of that information affects how you run your site. You might invest money in an ad that doesn't bring people to your site, or you may be attracting the wrong target audience.
With Distinct, you get detailed tracking of all your website activity so you know exactly how well your website is working.
Technical Mistakes
Website templates make it look easy to set up a website. Upload some photos and content and be on your way. You probably can get a basic website up and running on your own.
However, creating a customized website with the functionality you need will require technical expertise. Maintaining your website by updating plugins, fixing broken links, or even uploading fresh content also requires some technical know-how.
Here at Distinct, we oversee all of the technical aspects of your website. From creating a customized site to adding functionality and maintaining your website, we save you time and frustration. This means that you can focus on running an amazing business, while we focus on making your website run smoothly.
Dead Pages
One problem with DIY website management is that companies often don't have the time to keep their website working. As with anything else in life, a website will break down if it isn't carefully maintained.
That is why one of the top problems we see in websites that are managed by their companies are dead pages. These are pages that give you an error message instead of content.
Dead pages are a problem, because people who land on them aren't likely to stay. They would rather go to another site where they can find the information they are looking for.
If you aren't sure if all of your web pages are working, or if you don't know how to fix your dead pages, we can help. We will find and fix all of your dead pages and then conduct regular inventories of your website to catch those problems before they can hurt your business again.
Broken Links
Like broken pages, broken links tend to pile up when a business doesn't have the time or know-how to maintain their links. Whether these broken links are to an outside website or to other pages on your site, they can hurt your professional reputation. Plus, when visitors can't find the page they want by using your links, they may go to another website.
If you want to fix your broken links and keep visitors on your site, you may need the help of professionals. We can repair or remove your broken links and provide you with website support that will keep all of your links functioning in the future.
Outdated Content
Have you ever visited a web page with a blog post that was three months old? Did you ever find a promotion on a website that was expired? Have you ever found the same old pictures on a website time and time again?
That old content probably made you feel like the company didn't care very much about its site, or its website visitors. People who find outdated content on your site probably think the same things about your business.
If you want to engage your website visitors, you need to keep the content fresh. If you don't have time to do it yourself, you can outsource it to professionals such as the ones here at Distinct. We can help you plan and implement fresh content on a regular basis so your website is always relevant and useful.
Outdated Features
Website features change all the time. Software is upgraded. Best practices change. New features come on the market. Yet, when businesses try to manage their own websites, they often struggle to stay on top of the latest developments. As a result, they end up with a website that isn't as secure, functional, or appealing as it could be.
We help you keep your website fresh by staying on top of industry changes for you. If a new plugin becomes available, we can install it for you. If we notice a new feature that could enhance your site, we can implement it for you. With our support, you can enjoy a website that is always fully updated and secure.
Ineffective Web Design
Web design is also always changing. Businesses that do not keep up may lose out. Even small issues, such as old pictures or a confusing navigation bar, can affect visitors' experience on your site.
That is why our web design services help you to create a fresh look for your site. We can help you redesign or simply tweak your website to make it look modern and appealing to visitors and search engines alike. And, we stay on top of web design trends so you will always be sure to have the most up to date look possible.
Poor SEO Performance
Did you know that how you rank in the search results depends on how well your website is designed and maintained? For instance, outdated content makes your site look bad to search engines, just like it makes your site look bad to your website visitors.
If search engines don't think you have anything helpful to offer their users, they won't rank your web pages very high in the search results. That is just one example of how your website can affect your SEO performance.
With our help here at Distinct, you can improve your rankings in the search results. Every website we create has basic local SEO functionality built in. We can also add additional SEO features and monitoring if you choose so you enjoy greater visibility in the search results.
Wasted Resources
Companies usually choose to manage their own websites because they want to save money. The truth, however, is that they often end up losing time and money instead. For instance, if you are spending 10 hours a week maintaining your website, you are spending 10 fewer hours a week growing your business.
How much money in new business is that actually costing you? If you don't know how to use your website to rank higher in the search results, how much is that costing you in visitors and profit? You might actually be losing more money than you are saving by managing your website by yourself.
When Distinct manages your website, we use our expertise to make your website as effective as possible. Personalized, local support ensures that your site delivers an experience that will appeal to your target audiences.
Plus, we free you up to use your skills to grow your business. The result? In the long run, we can actually help you save more money than you would have saved managing your site by yourself.
Managing your own website is possible. But, it isn't always the best option. By choosing distinct, you save time and money while enjoying a fresh, relevant, and functional site. With your extra resources, you will be able to invest even more into building a successful business that is accurately reflected in a stunning website. {{cta('329ea1b1-1677-48e1-9809-8ec228b76b2a','justifycenter')}}