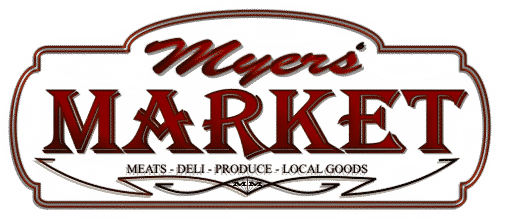 CASE STUDY
HOW DISTINCT HELPED
MYERS' MARKET CREATE
A NEW REVENUE STREAM
Once upon a time, Mitch Myers of Greencastle, Indiana, had a dream. While studying Agricultural Operations and working with livestock in college, he fell enamored with the idea of opening his own butcher shop. He then spent 7 post-college years gaining more experience on a local farm and making genuine friendships in the community.
His entrepreneurial spirit and the encouragement of his mentors led him to develop a business plan while keeping his eyes open for the perfect business location. He settled on a prime spot in downtown Greencastle. An idyllic, white building with gray roof shingles, formerly known as the Pure Oil station.
Customers swarmed the shop to say hello, wish him luck and certainly to place their orders for his high-grade beef and pork products. Myers' Market was a natural and quick hit!
Within a week, he received suggestions to expand and offer more than butchery services. Customers thought a fine deli in downtown would be a win for both his business and the community.
He saw value in the recommendations and didn't want to disappoint. Myers' Market became an all-in-one butcher shop and fresh deli, serving tasty sandwiches to families, local college students and business people alike. The market featured sundry local products, as well.
In less than two years of operation, Myers' Market had established not only a reputation for quality foods, but a commitment to all things local. Mitch believes in investing back in the community that gave him so much, including his entrepreneurial start. The business is a frequent sponsor of local organizations and special events. In 2015, the Indiana Small Business Development Center recognized Myers' Market with the Edge award, an honor designated for emerging businesses.
Many community members you ask will say they are happy Mitch and Myers' Market are "at home" in Greencastle. Everyone loves to see a well-fed dream come true!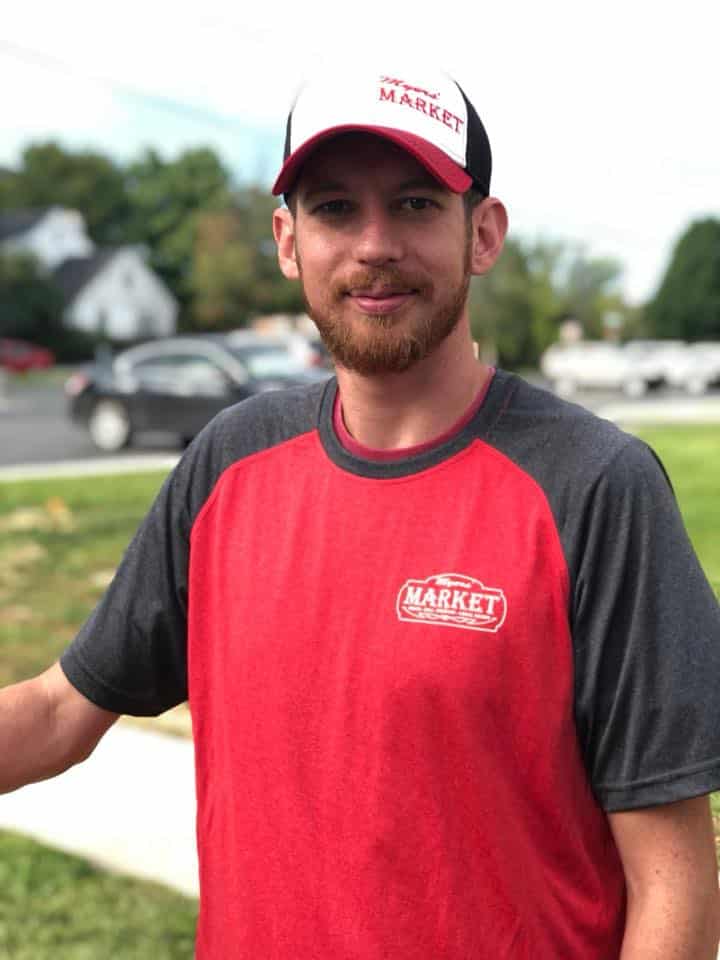 We started Myers' Markets by word of mouth and a 'homemade' style that we still rely on to a degree. After I met with Vince (Aguirre, Distinct's Owner) he introduced comprehensive digital marketing ideas and took a lead. Now, we continue to grow by using today's tools.
Mitch Myers, Founder of Myers' Market
Expertise and Customization
Distinct does not just "mail-it-in" or treat clients in a "one-size-fits-all" manner. Clients receive expert consultation and customized strategies to reach their goals. Distinct uses digital tools to provide as little or as much support a client needs on their marketing journey. At the beginning, Myers' Market relied on word of mouth and "homemade" marketing techniques, but their sales potential far exceeded those methods and fast.
They partnered with Distinct to bring their business to the next level with a web-redesign, email marketing and social media ads that kept their online presence strong and current.
Mitch says, "Without Distinct's customization, we simply wouldn't have our online ordering platform, which kept us open during the pandemic."
Confident Simplicity
Mitch handles his business well and wants to work with partners who provide their services in a transparent and competent fashion, too. Distinct's marketing experts cater their services to Myers' Market as the company grows and evolves. Mitch never has to wonder about what Distinct is delivering for their monthly fees. The team is always clear and upfront about changes and optimizations to the Myers' Market's website, social media campaigns and email marketing strategies. Achieving a client's goals is key. "Vince is easy to get along with and super personable. He makes it simple. He's not hiding anything. He's willing to show you where your money is going and what's the best bang for your buck."
Being Local Matters
Providing high quality products to its supportive community is important to the Myers' Market team. That is the reason owner Mitch Myers selected his hometown as his base. He finds that Distinct is equally committed to growing local businesses and protecting local dollars. Distinct's owner, Vincent Aguirre, calls Greencastle home too. Mitch knows that they share an interest in Myers' Market's success. Distinct became a part of Mitch's team instantly, delivering website changes and support typically within a day. Mitch can relax knowing his company's online needs are no longer a burden for his staff, but are a Distinct priority.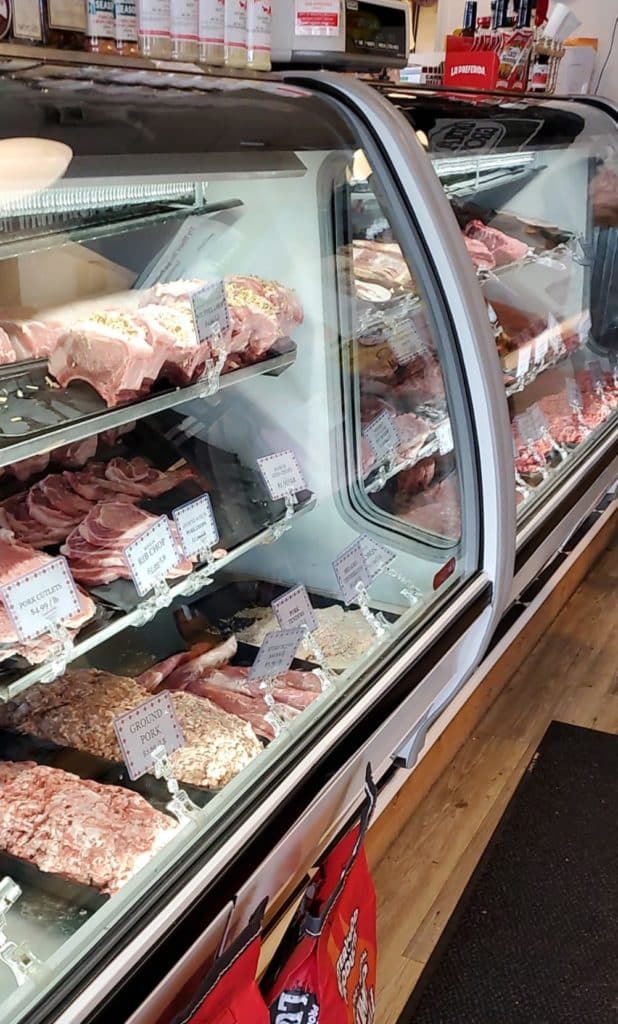 Mitch Myers started his butcher shop and market in Indiana attracting customers by word of mouth and stellar family-delivered services. Myers' Market, however, was missing out on thousands of dollars of revenue from unreached and unengaged potential customers.
The Whole Story
Sometimes you want to go where everybody knows your name. The characters of the iconic tv show "Cheers" sure thought so. Myers' Market located in downtown Greencastle, Indiana, is that kind of familiar place for the town's families, hungry college students, busy workers, and visitors. Part of the company's appeal is its "homemade" approach to doing business and retaining customers.
Word of Mouth and a website created by the owner and managed by family members sustained the company for a while.
"The people who I studied and trained with pushed me, knowing my dream. We made a business plan and found a location. We relied on homemade advertising methods and word of mouth because we didn't have another strategy in place."
Aunts, uncles and cousins of owner Mitch Myers, logged several hours working inside the market and tending to the website they created together.
Mitch knew his targeted market: customers in the 30 – 60 year old range inclined toward finer quality products. The college crowd with fluctuating on-campus options, came along strong and were a bonus for Myers' Market.
With its prime location, employees from nearby businesses (both large and small) popped into the deli for lunch and dinner needs. DePauw University students brought their visiting parents in at meal time, only creating fans of food products they couldn't find when they returned home. Myers' Market had no method in place to meet their need or demand.
The community was thrilled that Myers' Market was open for business, but desired more of the products and services. In 2015, the Indiana Small Business Development Center recognized Myers Market as a young and promising company.
This was the perfect moment to partner with Distinct.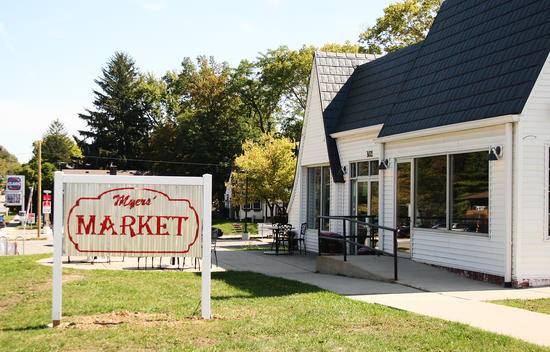 There was no doubt Myers' Market products made happy customers. But, there was so much more potential. Distinct worked with Myers' Market to increase revenue by tapping and serving unreached and unengaged customers.
Myers' Market's original website was a labor of familial love. Family members invested their heart and soul into Mitch's dream.
"Vince took the lead with our online direction and created a plan for us to continue to grow. He redesigned our website and provided support. Before Distinct, I would have to relay website information through my family. Partnering with Distinct made everything easier and more efficient. I email Vince and within a day, things are just done. If I have a problem with our site, I no longer have to relay the issue through my dad or sister. I don't have to troubleshoot. I send the issue over to Vince."
Distinct offers their expertise and plans long-term goals with their clients. This attention to client care led Vince to recommend they develop an online deli order and product sales platform. It paid off exponentially.
"Since we started working with Distinct we started our online sandwich ordering. That idea came from Distinct and has increased our sales."
By integrating online sales for their local products, Myers' Market has seen a revenue increase of \$2,000 – \$3,000 per month. Customers outside of Greencastle, across the country order speciality products like Shipshewana Salt and various gift boxes.
Having developed a stronger online presence with Distinct also helped Myers' Market withstand an unforeseeable jolt to the community. The Covid-19 pandemic. When many small businesses, especially those in the food industry, were severely hurt by forced closures and lost sales, Myers' Market was able to keep shipping products and limited the impact of reduced service hours.
Myers' Market is a labor of love for owner Mitch Myers. He grew the business with the energy and sweat of "homemade" marketing from family and the community. Despite his success and strong sales, limited customer access to products dimmed the company's full potential. After partnering with Distinct, Mitch worked with advisors to update his website's platform allowing customers to make online transactions for specialty products and deli orders. The changes increased monthly revenue by thousands and sustained the business during the height of the pandemic.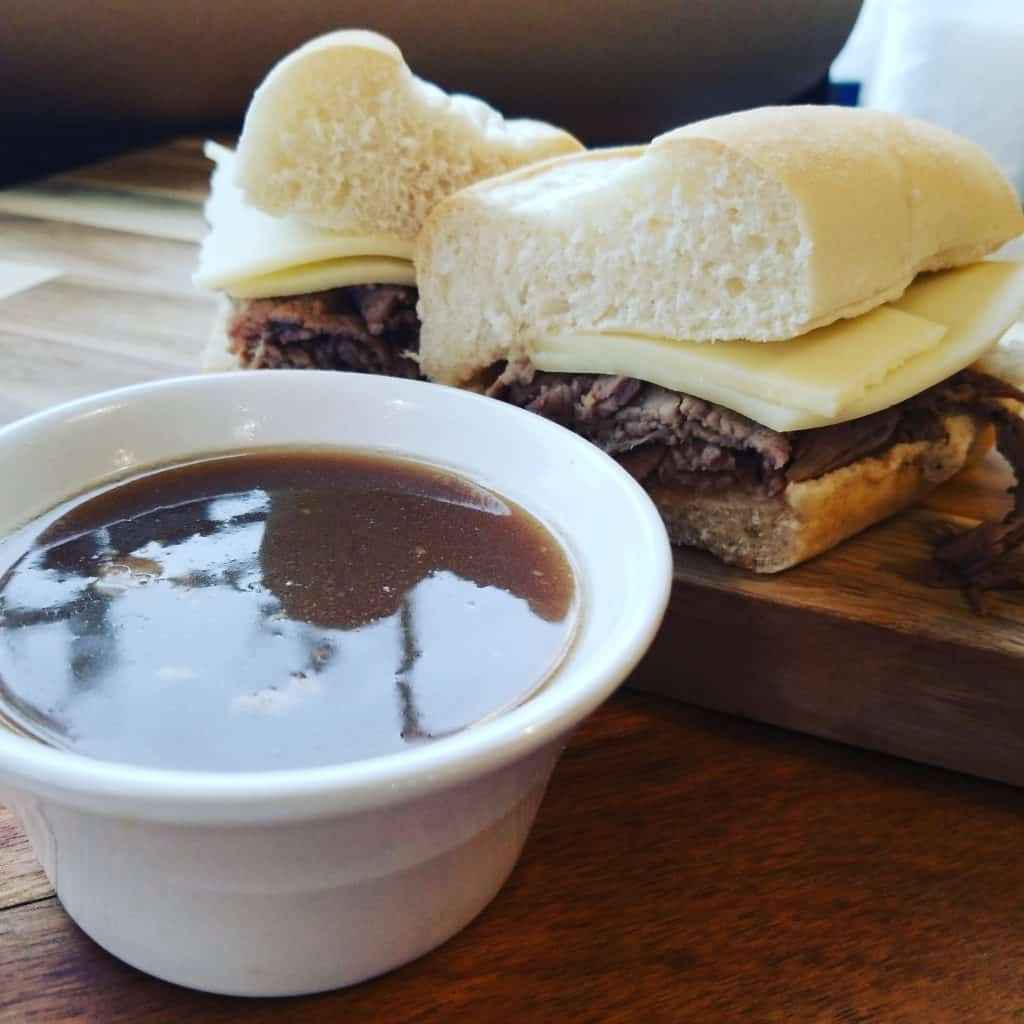 I'm so happy we had our online store up and running for two years before the pandemic hit. Our website was easy to use. We included a pre-order form on our site, when we closed down for three weeks in the summer of 2020. Vince was a big part of that and helped with all of the adjustments that needed to be made."
Mitch Myers, Founder of Myers' Market