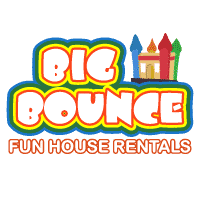 CASE STUDY
How A Small Business Owner Cut Her Workload And Grew Her Business
Distinct provides:
Social Media
Website Design & Support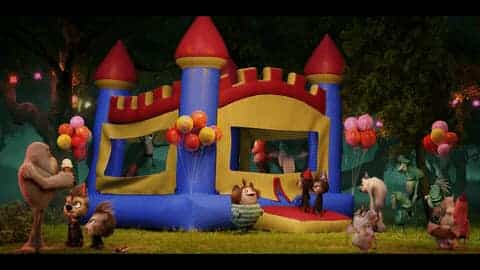 There's an old proverb: "Necessity is the mother of invention."
Susan Lorimer didn't invent the bounce house, but she's perfected the service of providing them to families and businesses across the country.
While preparing for a family birthday back in 2006, Susan and her husband, Andy, readied their home for party guests of all ages. Wishing their backyard offered more activity than a trampoline, they sought to find a bounce house vendor in their Greencastle, Indiana, community. Despite their best efforts, they couldn't find a vendor.

Already small-business owners who wanted a new investment, their fruitless search got them thinking. They considered investing in a bounce house company. Surely they were not the only family in the region who desired such services. The idea had real business potential.

Susan investigated the outdoor inflatable industry: the equipment options, safety and insurance requirements, as well as, existing networks of rental company owners.

After several plans, calculations and projections, the big moment arrived. Big Bounce Fun House opened for business!

Today, the company services not only small family parties, but also large corporate events, university lawn movies and graduations, municipal festivals and so much more. During any season, event planners can even request portable ice rinks.

Big Bounce Fun House (BBFH) is still a proud Greencastle company, but teams can be found setting up or dismantling their event equipment across the country. Event planners sub-contract BBFH because they don't have the knowledge, required training or insurance.

Business is good! If you contact Susan on any given day don't be surprised if she returns your call from California, North Carolina or even Florida.

"Without Distinct, I'd be spread thin. I'd put too much time in areas that aren't my expertise. Digital marketing is their world. We have a great relationship with the whole team."
Susan Lorimer, Owner of Big Bounce Fun House
We all need the right help to reach our goals. No one wants to play the vendor field. Having a vendor treat you like a partner is crucial to meeting your goals successfully. Susan Lorimer chose to work with Distinct.

"I am so happy to work with Distinct and rely on their whole package. They keep our website up and running and handle our social media needs. And they do that while providing great customer service. That really matters these days."
1. Saves you time by being your 24/7 employee
Distinct is there when you can't be. Distinct is working when you're getting the rest you need to deliver products and services the next day, or spending time with your family.

The team at Big Bounce Fun House never has to worry they'll miss a booking because their site goes down. Distinct has eyes on the site 24 hours a day, 7 days a week. And while they're watching, Distinct makes sure the site has all of the latest plug-ins and conducts off-site backups daily. They provide visual checks of the website and ensure it's running.
2. Small business's best friend
If the uncertainty of 2020 taught us anything, it's that the unthinkable can happen. And, the "unthinkable" can impact your business immensely. Distinct prides itself on supporting small businesses. It can be costly and challenging to find freelancers or companies to reliably provide the service you need. Distinct is committed to helping small businesses thrive through successful and affordable marketing advising.
3.Website needs are handled
Your website is your business card to the world! Distinct helps businesses like Big Bounce Fun House grow by building and supporting websites correctly. Sites are built to work perfectly on desktop, tablet, and mobile and can be edited from anywhere. SEO, E-commerce or widgets that allow you to take more appointments are taken care of!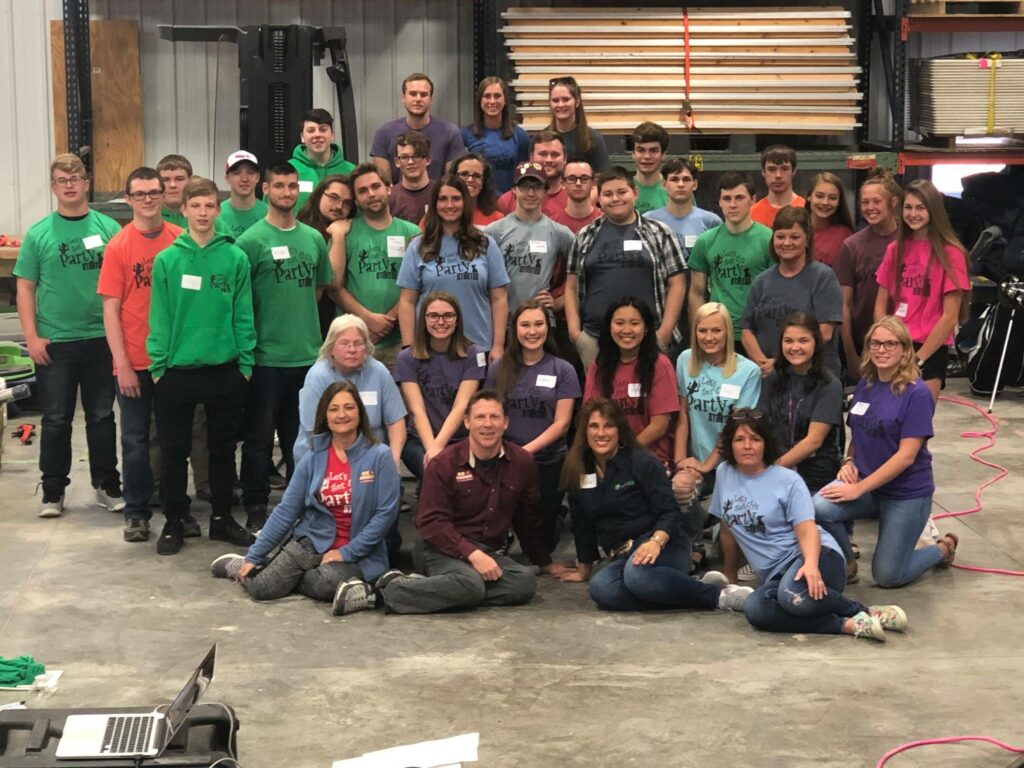 Susan and Andy Lorimer have a strong family and business unit. The responsibility and pace of running both a tree removal service and outdoor leisure company could not last forever. The physical demands and time-drains of two-small businesses are quite high…and that's before you tabulate the time and energy necessary to homeschool four children.
Their employees create a second family of sorts. They act as a team whether supporting each other in the office, leading private and business events or hitting the road to provide services several states away from their Greencastle, Indiana, base. In fact, an employee ultimately purchased the tree removal company freeing the Lorimers' schedules to focus on Big Bounce Fun House (BBFH).

Prior to the pandemic of 2020, BBFH was 75 workers strong, but dwindled to 6 employees due to event cancellations and social distancing orders.

"Many employees had to find other jobs. There were no hard feelings. Difficult choices had to be made. The company's mission remains rock steady. It's about the love and joy they bring to families and communities," Susan says.

Her nature is strong. She knows her business and she knows service. She is driven to do what's best for the company. Typically that requires wearing many hats.

All of her children play a role in running BBFH. The company never closed their doors.
Regardless of the developments outside of those doors, however:
The company still requires days of travel and set-up.
Someone must preside over daily administrative and booking needs back in the home office.
Someone must maintain relationships with existing clients.
Someone must keep payroll on-time and invoicing and certifications up-to-date.
Someone must inspect, repair or replace equipment.
In order to keep growing, someone has to keep the social media active and website updated with seasonal events, new products and services.
She has a lot of talent and knowledge, but at last count, only 2 hands.
She lost 92% of her staff in a matter of months! Susan only has so much bandwidth.

"I had to step back. I was wearing thin."

Even before the pandemic's challenges, running Big Bounce Fun House (and for a while a second company), raising and homeschooling children is a gigantic task. Yet, Susan got it done. Her faith and committed service to her customers and the community are her driving force.

"I tell my staff, 'I know you may have just led customers in a group dance for the second or third time in as many hours, but remember while this is your job, for these guests, these are memories.' "

The pandemic required a seismic shift in service delivery and, of course, health and safety procedures. In a temporarily weakened market, there is no room for slips and missed opportunities.

The competition is changing, but it is also growing. The pandemic gave many individuals time to reflect on their career paths and space to consider new paths. New inflatable leisure companies are popping up across the country as new owners benefit from others leaving the industry and unloading their equipment dirt cheap.

Despite the rise in new, cheaper competition, Susan pledges that Big Bounce Fun House will hold its ground and not sacrifice quality or standards to compete.
The pandemic decimated tens of thousands of small businesses. Big Bounce Fun House stayed afloat when others couldn't. They survived partly because they offer a diverse array of products and didn't have to scramble to find new streams of revenue.

"We have such a niche, we were able to keep working on the larger, outdoor events. Drive-in movies, outdoor portable ice rinks, graduations, funerals and weddings continued. They kept us going."

Despite losing 92% of staff in 2020, one segment of her team remained intact. Distinct.

"Distinct has been part of the team, our family, since 2017. We had to pivot during the pandemic and they remained just a phone call away to make updates on the website and provide marketing feedback on new, special programming. We even partnered with another Distinct customer who needed airbrush specialists for a wedding venue. Those artists were already a part of our catalog!"

Susan knew Vincent Aguirre, owner of Distinct, from the Chamber of Commerce. When they first began their partnership, Distinct designed the website that promotes BBFH's array of services with colorful, attractive images.

"I've never had the time to devote to the website's functioning. Distinct is our employee that works 24/7. They make sure the site looks good and applies best practices (SEO) that keep us up in the ranks (Search Engine Results Pages)."

While word of mouth and referrals launched Susan's company in 2006, BBFH is certainly grateful and to some degree outgrowing those marketing methods. Subcontracting gigs pour in from around the country. Both the website and social media have taken on a larger role. And considering the competition is growing, this is important for BBFH.

"It makes such a difference to have the support of the Distinct team. They have access to all of my social media accounts, images, you name it. I still post on our media, but I don't always remember to link back to our site. Distinct's team is always on top of that."
RECAP
With the daily business and life demands encountered by a small business owner, any reliable option that can save time and prevent wasteful costs is a good investment.
Susan Lorimer, the owner of Big Bounce Fun House, has run her business for nearly 15 years. What started as a small family investment in Greencastle, Indiana, is now a reputable company that contractors, from around the country, seek for outdoor festivals and corporate events. With all the growth and opportunities for the business comes a fuller plate and less time for Susan. "I had to step back. I was wearing thin." Her company has worked with Distinct since 2017 and she now has the time to focus on her staff and service needs because the team at Distinct is there to maintain her site and provide social media content.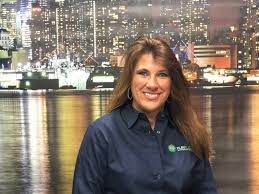 "Planning ahead is tricky right now as we wait and see what happens in the industry and the country post-pandemic, but I'm excited because we've held on! We're hiring and scheduling is picking up. We'll eventually look back on all of this and see how far we've come!"
Susan Lorimer, Owner of Big Bounce Fun House
SAVE YOUR TIME;
GROW YOUR BUSINESS