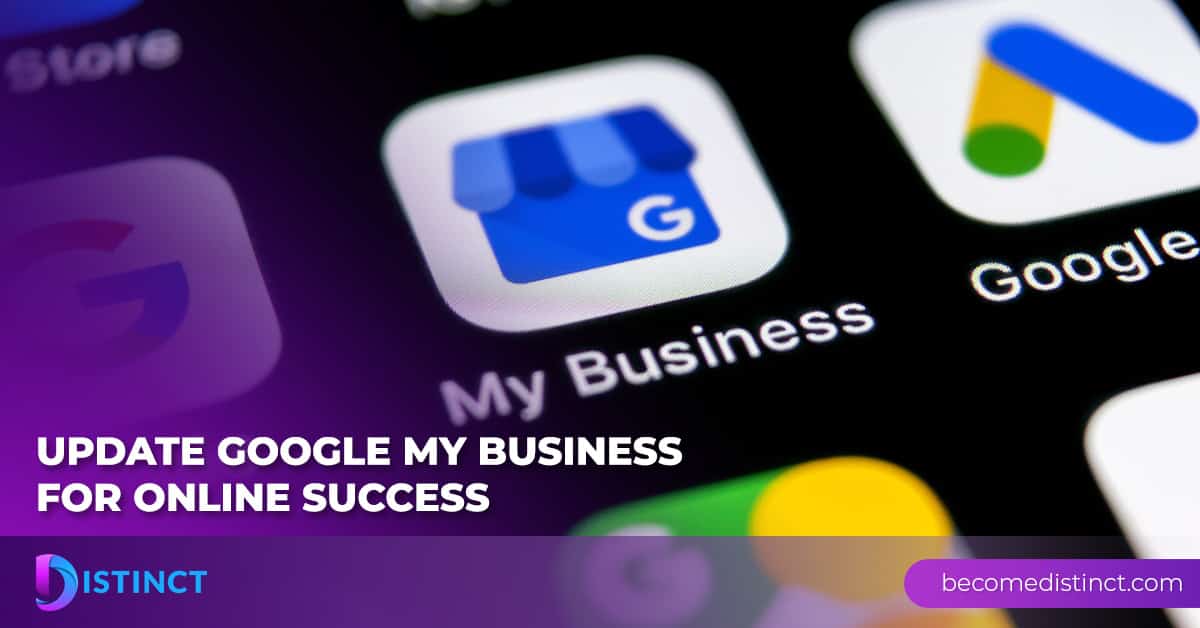 Update Google My Business for Online Success
In 2021, Google My Business is one of the most important tools businesses have to boost their online visibility and connect with potential consumers. As a small business in particular, Google My Business gives you an affordable and powerful way to reach your target audiences. Updating your GMB account is relatively fast and easy, and there are many benefits. Here is a look at why you should take these simple steps today.
Update GMB for Improved Search Result Visibility
Up to 90 percent of consumers have not decided which business to use when they enter a search into Google. Getting your business in front of them makes it much more likely that they will pick you.
Google My Business can help. GMB listings are eligible to appear in the 3-Pack, the top 3 listings that show up based on a user's location. These listings often show up before any other search results, and they contain important information about a business that consumers can use to decide whether to patronize those businesses or not.
By keeping your GMB listing updated, you can get your business in a very visible and desirable location on the search results page. That is good for SEO, and it is great for earning new customers.
Use GMB to Communicate Accurate Information to Consumers.
As noted above, your GMB listing provides customers with important information about your business that makes it easy for them to get to know your company. This information includes the following:
Address
Hours of Operation
Special Hours
Phone Number
Services
Google rating
And more
As a result, updating your GMB listing also makes it simple for you to communicate accurate information about your business to consumers.
For example, say your business hours change. All you have to do is update your GMB listing, and your new hours will show up to everyone who sees your business in Google. No more having customers show up when you are closed, or missing out on consumers who didn't know you were open when they needed the products or services you offer.
Just make sure to keep your information consistent – Matching all of your information on GMB to all of your other online and marketing efforts makes it easy for consumers to trust your business and interact with your company successfully.
Make a great first impression with GMB.
Customers often make a decision about a business based on a quick glance at their search results listing. You can make a great first impression with an updated GMB account.
How? GMB listings provide detailed information about your business, including your Google reviews and photos of your business. Those visual cues can immediately tell consumers whether or not your business is a place they want to check out.
Maximize that first impression with original and high-quality photos (NOT stock photos), cultivating great reviews online (and dealing with negative ones) and keeping your information complete so consumers can easily find the information they need to make a decision.
GMB listings integrate with Google Maps.
You know how easy it is to find a place that is integrated with Google Maps. All you do is click on "Directions" and get step-by-step guidance, distance, and timing immediately.
Your consumers are increasingly looking for location-based companies, and as a small business, you want to earn local business from local consumers. Get it with an updated GMB listing that includes your location. Google will integrate your business with Google Maps in order to (1 Deliver your listing to consumers in your area and (2 Show consumers exactly how close you are.
Connect directly with consumers through GMB.
Consumers who like what they see about your business online may want to talk to you directly. The faster they can connect with you, the more likely they are to convert into paying customers.
An updated GMB listing makes these connections easy by adding a messaging option to your search results listing. All they do is click on the "Message" button or the "call" button to instantly reach a real person at your business.
There is no easier way to begin converting visitors, and your GMB listing is the place to start.
Cultivate positive online reviews.
Your GMB listing also serves as a type of review site, where consumers can post their experiences with your business. Google will give your business a rating of 1-5 stars based upon the reviews, and stars, your consumers give you. Google will also list the reviews you receive for consumers to peruse.
If you keep your GMB listing updated, and include active management of your reviews, you can develop a strong reputation online. The result? Impressed consumers who decide that your business is the one they want to patronize.

Google My Business is the next step in boosting your small business' online visibility and success. Here at Distinct, listing your business is one of the courses we offer to help you craft a strong online presence. Check it out, and let us know how we can help you earn the consumers you deserve!