The Marketing Funnel: A Targeted Approach for Small Businesses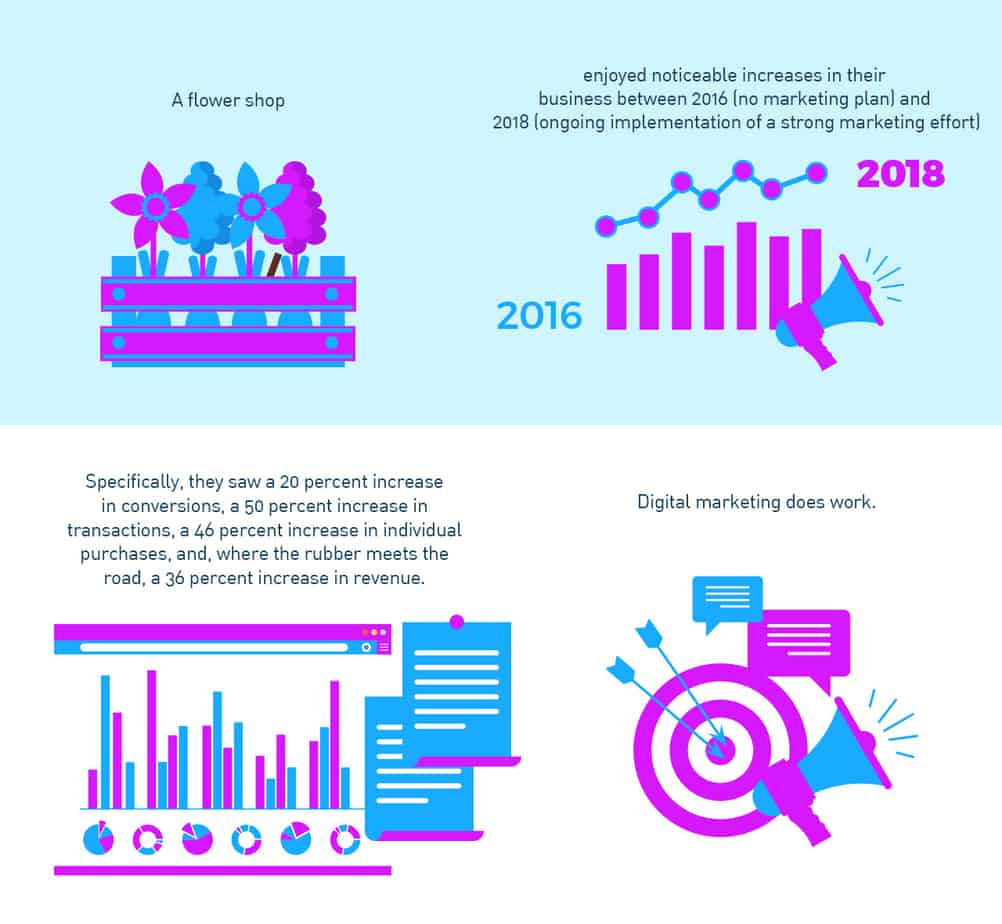 In case you hadn't noticed, it is 2021 and the marketing landscape is somewhat surprising. Businesses can operate without a physical location; Amazon can ship to your door in two days (Or even in one hour in some major urban areas), and you can use your watch to pay for your purchase at CVS. The world has changed dramatically since the invention of the Internet, and with each passing day, it continues to evolve exponentially.
Many small businesses can remember a time when an ad in the newspaper would suffice to bring in new business, and a commercial on the radio or TV would be considered an advanced marketing effort. However, in 2021, those platforms are just not enough. Today, we have targeted digital marketing at our fingertips, and large businesses are using it.
Digital Marketing and Small Business: The Challenge
This new form of marketing, however, can be a little more challenging for small businesses with limited marketing expertise and budgets to embrace.
Here is why: Only a few decades ago, digital marketing did not exist. Marketing your small business involved spending months of planning to launch a campaign with insufficient means of measuring the return on that investment. Sure, people in your community will tell you they saw your face on that billboard or that they received your annual sales mailer. However, how many small businesses were able to track the tangible results of these campaigns? Often, the effectiveness of an advertising campaign was evaluated based merely on a rough estimate of how many people were exposed to the ad (such as assessing the demographics of the people listening to a radio show).
The actual number of people who converted because of the ad was trickier to pin down. Success, for the most part, was purely anecdotal, and you'd wait to see if revenue had shifted before considering your campaign a success. Kellogg followed this technique with their first full-page advertisement (which happened to be the first full-page ad ever). The success of the ad was measured merely by the increase in cases of cereal sold.
"At the time, this method of evaluating advertising success worked. Moreover, the available means of advertising was relatively straightforward."
At the time, this method of evaluating advertising success worked. Moreover, the available means of advertising was relatively straightforward. Have some extra marketing budget? Stock up on shirts, pens, notepads, and more to save a bit of money on your taxes. While I'm sure no one would say it was easy or fun to create marketing materials before the Internet, you'd be hard pressed to find someone who thinks building a newspaper advertisement is confusing. A few sentences, maybe a photo, and you're done.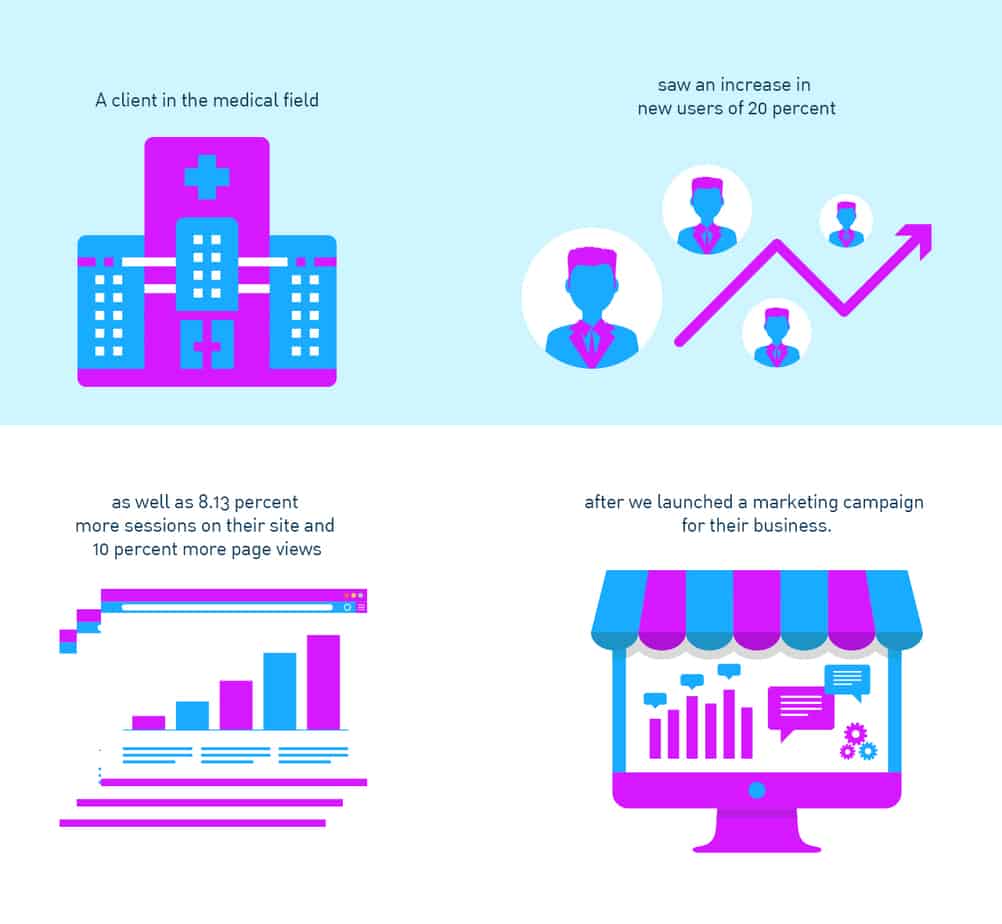 This low barrier of entry made it easy for small businesses to compete on an equal playing field with larger firms, even with less time and fewer resources. Now, in 2021, however, digital marketing has created a much higher barrier to entry. Ken Eitel, an advocate of entrepreneurial initiatives who himself has more than 40 years of experience in growing an operating a business, describes the challenge this way: "Great marketers understand the methods to reach customers are always changing, however, today that change is more rapid, harder to learn, stay ahead of, and operate your business, too." Small businesses, for example, often do not have the time or money or available expertise to take full advantage of digital marketing. For example, hiring a full-time digital marketer may be outside the budget, and the time it takes to run a search engine optimization campaign, or Google AdWords campaign might be time taken away from other essential business pursuits. Studying Google Analytics and making related changes might take more time or expertise than a small business with only a few employees can manage.
As a result, small businesses often only tap into the low hanging fruit of digital marketing. Their smaller resources make it harder for them to compete on the same level as larger businesses, and they are missing out on reaching potential customers as a result. More is needed to compete with larger businesses. Fortunately, there is a way for small businesses to overcome this gap and succeed in the digital marketing realm, and I'm going to show you what it is and how to go about it.
An Introduction:
Before we jump in, though, let me introduce myself. My name is Vince Aguirre, and I am the founder/president of Distinct. Distinct focuses on implementing digital business plans for small and medium businesses. After graduating from DePauw University with a degree in computer science in 2012, I founded a business with friends that slowly morphed into Distinct . I have certifications in Google Workspace, Digital Marketing, Negotiations, and Drone Flight from institutions such as Harvard HBX, Cornell, Udacity, Smartly, and Udemy.
For the past five years, I've worked with businesses that range from $400,000 in annual revenue to $33+ million, and I continue to see the same issues with all of them before they come to us. I also continue to look at how implementing specific strategies, and building a targeted marketing funnel, can transform their businesses for the better. This post has been a mental work in progress for years, but the time has finally come to unleash this knowledge into the world in the hopes of helping more small businesses compete with corporations.
"For the past five years, I've worked with businesses that range from $400,000 in annual revenue to $33+ million, and I continue to see the same issues with all of them before they come to us."
What follows is an in-depth look at how small businesses can grab digital marketing by the horns and begin to enjoy all of the benefits that it currently offers to larger companies. These are also strategies that have been transforming our clients' business lives. Sound too good to be true? Consider the following successes from my work with our clients: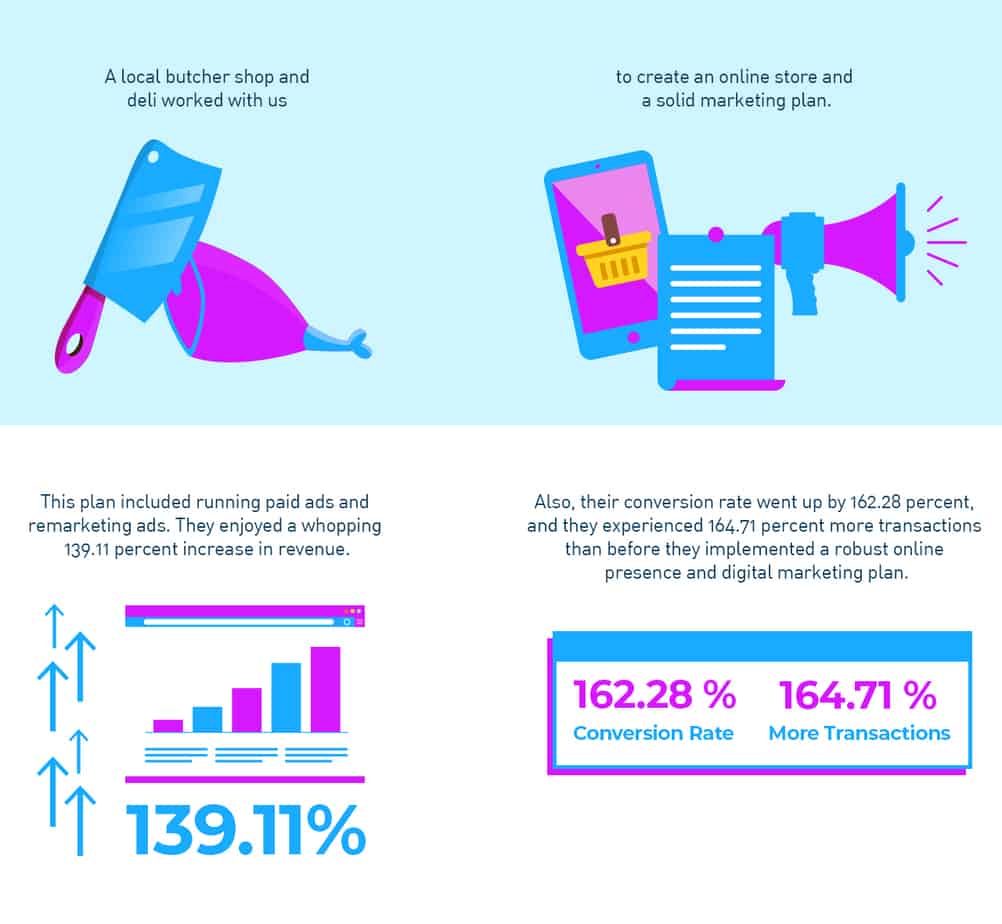 A local butcher shop and deli worked with us to create an online store and a solid marketing plan. This plan included running paid ads and remarketing ads. They enjoyed a whopping 139.11 percent increase in revenue. Also, their conversion rate went up by 162.28 percent, and they experienced 164.71 percent more transactions than before they implemented a robust online presence and digital marketing plan.
A client in the medical field saw an increase in new users of 20 percent, as well as 8.13 percent more sessions on their site and 10 percent more page views after we launched a marketing campaign for their business.
A flower shop enjoyed noticeable increases in their business between 2016 (no marketing plan) and 2018 (ongoing implementation of a strong marketing effort). Specifically, they saw a 20 percent increase in conversions, a 50 percent increase in transactions, a 46 percent increase in individual purchases, and, where the rubber meets the road, a 36 percent increase in revenue. Digital marketing does work.
First things first: Why should small businesses care about digital marketing?
If digital marketing is such a struggle for many small businesses, why should they even try to succeed in that field? Maybe newspaper ads, radio announcements, and word of mouth are enough to reach new customers. Some small businesses do decide to adopt this old school approach. However, unless they are a mom and pop store supported entirely by local residents, they don't usually succeed.
Consider what Eitel has to say: "I think it's important to understand the methods used to reach your audience have always been changing: newspapers, to the radio, to direct mail, and now, the Internet. You can't control the change, but, as much as possible, need to stay ahead of it."
Why is staying ahead of the curve so important? Because it is the best way to reach your potential customers. For example, going online to learn about or search for a business is standard practice in an age where almost 2.5 billion people own a smartphone and spend nearly 3 hours a day on those phones. In fact, between 70 and 80 percent of people report that the first step they take when thinking about patronizing a new business is to look them up online. What do you think they do when they don't see your business online? That's right: They pick a company that does show up.
"Why is staying ahead of the curve so important? Because it is the best way to reach your potential customers. "
At the same time, small businesses are often woefully unprepared to reach customers online. Fewer than one-third of small businesses, for example, use analytics or other tracking strategies on their websites. Up to 25 percent do not engage in digital marketing. Even worse, almost two-thirds of small and medium-sized businesses do not have a site at all.
These stats do not match how customers in today's digital age are accessing information about businesses. That is why I firmly believe that if you're a small business owner and you're not using Google Analytics, Facebook Pixel, retargeting, a focused marketing funnel (or many), or a plethora of other tools, then you're in trouble. However, don't fear, Distinct Web Design is here to help.
Less is more: The marketing funnel
When small businesses come to Distinct for help, one of the first things we often notice is that they are trying to reach too many people with their marketing efforts. Their goal is simple: To get their name in front of as many people as possible.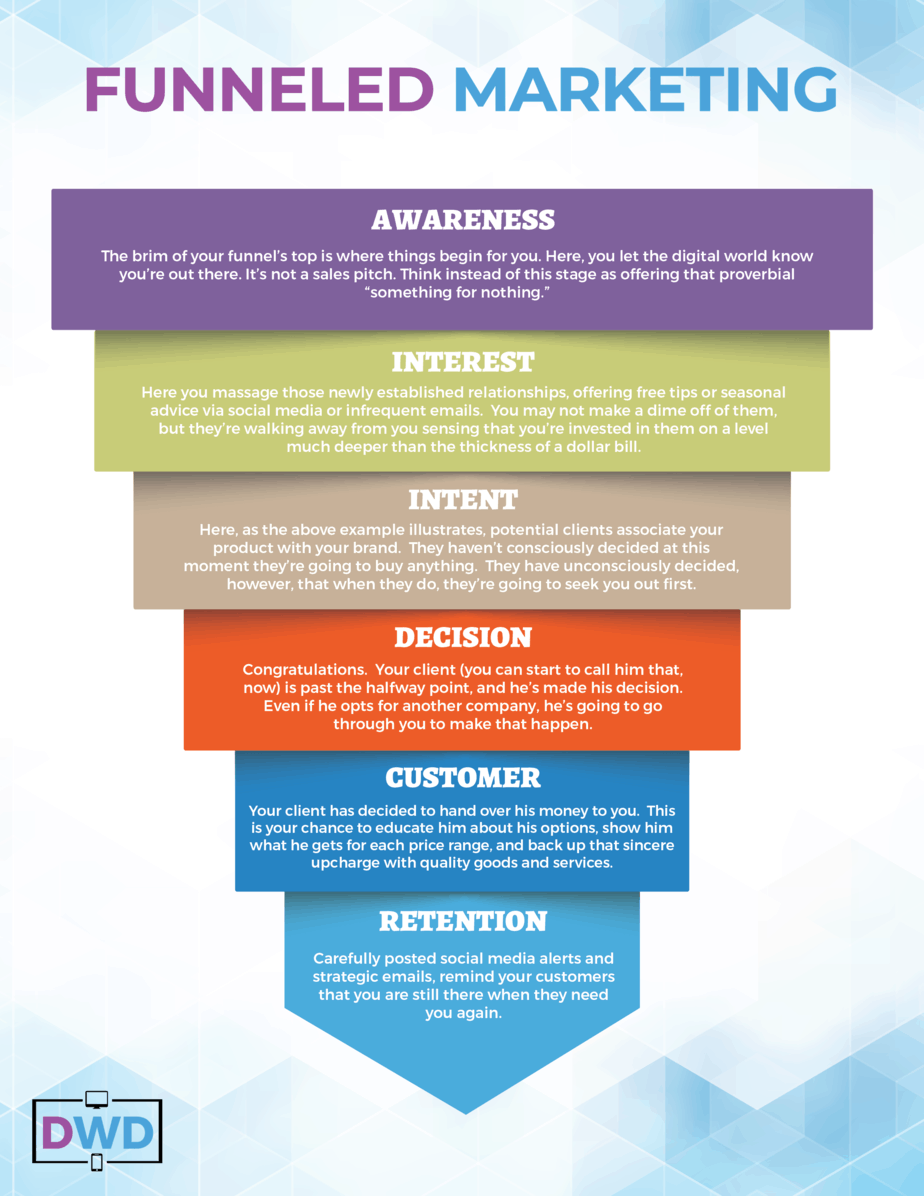 Unfortunately, there are are a couple of problems with this approach. First, it can be costly to try to reach "everybody." There are many people out there, and almost as many avenues to reach them. Trying to target every possible audience is virtually impossible to do on a small business' limited budget.
The second problem with this approach is that it isn't usually very effective. The reality is that no business can appeal to more than a few groups of people. Called the target audiences, these are the groups of people who will be most likely to buy from the business. Trying to reach anyone else is probably wasted money.
That is why one of the first things we recommend to small businesses that come to us for help is the creation of a marketing funnel. By using targeted digital marketing to sift through potential customers and reach those most likely to spend money with our client, we can increase the results they get from their marketing efforts.
What is a marketing funnel?
Consider this point of view from Mikael Dia, a digital marketing expert and the founder of a tool for understanding and utilizing marketing analytics, called Funnelytics: "If you want to sell anything online today you need a funnel. People's attention is at an all-time low and if you just send traffic to a website hoping that your customers will do what you want them to do, you are mistaken. You need to hold their hand and guide them step by step. That's what a funnel does." Using this method, Mikael scaled one of his businesses from $2,500 / month to $5,000 dollars per day in revenue and has helped countless clients grow at a similar quick rate as well.
Essentially, a marketing funnel works exactly how you're picturing it. You pour your target customers into the top of the funnel. If done right, that funnel will slowly begin to leave behind customers who are not likely to buy so you can spend marketing dollars on those who will.
Let's work through two example customers to illustrate how a marketing funnel works:
Companies A & B both sell a widget to men in Chicago. Company A posts about their widget on Facebook and other social media platforms and has a nice website where you can buy their product.
"Essentially, a marketing funnel works exactly how you're picturing it. You pour your target customers into the top of the funnel."
Company B, however, knows that their ideal customer is between 25-30 years old and tends to like pages on Facebook about sports cars. Company B dumps these people into their funnel with a fun promotional video on Facebook. If someone watches more than 75% of his or her video, that viewing is considered a success.
Those people are then moved through the funnel and start receiving ads on Facebook that lead them to an informational page on Company B's website. Some people may make a purchase there, and that's great. However, everyone who lands on this page, regardless of whether or not they buy anything, will start seeing advertisements on Google Searches, CNN.com, Facebook, and even their local newspaper website.
Sounds like a lot of work, right? Well, it's not. This funnel needs tweaks but does not need to be added to every day like a traditional social media presence. Now sure, if you don't have the time to implement the funnel, you'll need to hire a company like us to do it for you, but you can't afford NOT to implement one. Only 1-3% of people will purchase a product on an impulse without being comfortable with the brand or doing any research. That means that by not having a funnel, you are missing out on the opportunity to convert 97 percent of people who learn about your business.
So how does one implement a marketing funnel? Also, how can a small business use digital marketing to create a marketing funnel that is affordable and effective? Here are a few of the strategies we here at Distinct use to create a marketing funnel that puts our clients' marketing dollars to good use.
Marketing Funnel Strategy 1: Focus on the target audience.
Here we stand in a world where newspaper marketing is expensive and unmeasurable, where people are cutting the cord on cable and listening to podcasts more than they are to the radio. It's easy to spend hundreds, if not thousands, of dollars a month on marketing materials that don't cut it anymore. While you're advertising your locally created product in the newspaper, Amazon is helping your competitor ship their similar product directly to their customer.
As Ken Eitel says, "It's been my experience you have to know how your audience (customer) is receiving their information and change how you reach your target market, even though you personally don't care for the media. You also have to be willing to abandon or reduce expenditure on methods that are not effective."
Essentially, small businesses who wish to compete must start thinking less about throwing money at random advertising strategies and more about whom they want to reach with their marketing campaigns. Then they need to intentionally guide those individuals through the marketing funnel until they reach the point of converting those people into customers.
Take retargeting, for example. This digital marketing strategy involves showing a specific advertisement to a user who has viewed that product on your website. This kind of targeted marketing encourages people to remember to check out with the products that interest them. Moreover, it does so by using the customer's preferences to communicate with them.
Similarly, every digital marketer who is worth their salt will first start by learning about their target customer, including personal details (age, gender, location, income, interests, etc.) to understand how their message needs to speak to their target customer.
So what is a target audience?
Simply put, a target audience is a group of similar individuals who are likely to be interested in your products or services for one reason or another. For example, an upscale yacht club might wish to target middle-aged white-collar men who make an income of more than $200,000 a year, since that is one group of people most likely to have the interest in a yacht club and the financial means to join it.
A business may also have multiple target audiences they wish to reach. For example, the yacht club might also cater to wealthy women, young trust fund heirs or successful entrepreneurs. Each of these groups will require slightly different marketing strategies, and understanding who these audiences are and what strategies will work best for them will allow a company to deploy their marketing dollars to significant effect.
How can you identify a target audience?
Naturally, therefore, the first step in building a digital marketing funnel is to identify who these target audiences are. Moreover, they might not be as apparent as you think. For example, you might assume that your used children's clothing store will cater to budget-conscious mothers between 20 and 35 years of age. However, you might also find that it caters to older women on fixed incomes who are buying for their grandchildren.
To help you pinpoint with accuracy the target audiences that are right for your business, you should consider taking the following steps:
Find out who your current customers are.
The people who are currently doing business with you, particularly repeat customers, will give you a good picture of who you should be targeting. There are two ways to find out who these customers are. First, analyze any data you already have on them.
Second, spend time getting to know your customers. You can, for example, give customers surveys to collect information about them. You can mingle in your store (if you have a brick and mortar location) to speak to them directly. You can ask them to answer a few questions at the end of phone calls.
Once you have this information, you can use it to develop a picture of who is currently buying from you. Analyze data such as age, income level, preferences, profession, and even the reasons that they buy from your company. In the end, you should know who is buying from you and why, and you should be able to identify at least one or two target audiences for your business.
By the way, digital marketing techniques can help you collect the information you need to understand who your current customers are and therefore who at least some of your target audiences should be. For example, Google Analytics is a useful way to collect certain types of information about your website visitors, such as where they are coming from and even certain types of demographic information about them.
Find out who your competitors are targeting.
Of course, you have to remember that your current customers may not represent everybody you should be targeting with your marketing funnel. There may be groups of people you haven't thought about yet who would be interested in the products and services you sell.
To that end, you may benefit from finding out whom your competitors are targeting. For example, you may find that many of the customers at your clothing store are those young, cash-strapped mothers. However, you may see that your competitor in the next town overruns a weekly special targeted at grandparents, single fathers, or even older kids shopping for themselves. Are any of those audiences also a good fit for your business? If so, you may want to add them to your target audience list.
There are many ways to identify whom your competitors consider their target audiences. One is to look at their brick and mortar stores to find out what kind of sales they run, advertising they put up, and people who visit their store. You can also check out their websites and social media sites to get an idea of whom they feel it is important to reach.
Because every company is different, your business may not automatically need to target all of the people that your competitor does. For example, maybe the competitor targets older children who are buying for themselves, but your store only sells clothing for kids under 10. Clearly, older children will not make a good target audience for your business. Instead, find out whom your competitors want to reach, and then decide if you're going to reach those people too.
Identify the benefits your products and services offer and the pain points they address.
When you are trying to identify your target audiences, you should examine the benefits your business offers, or the pain points that your products and services address for customers.
For example, if you run a used kids clothing store, one of the pain points you may address is the need for inexpensive clothing. From there, you can figure out who might be experiencing the pain of needing affordable clothing. Then you've got a picture of one of your target audiences.
Whoever you find who benefits from the products and services you offer, whoever is experiencing the pain that your business can relieve, will make a potentially excellent target for your marketing funnel.
Build buyer personas for your target audiences.
With the information you collect about your target audiences, you should, as the last step, build what is called buyer personas. These are detailed descriptions of representative individuals for each audience. These personas should clearly outline who the person is, what their interests are, and why they are motivated to buy from your company.
For example, a used kids' clothing store might create a buying persona of the following: A 25-year-old woman, probably a stay at home mother, with an annual income of less than $40,000 a year. She has two children under the age of 10 and little time to shop. She is looking for a place that is easy to get to, close to home, and reasonably priced.
You can also build what are called negative personas. These buyer personas detail the people who do not make good target audiences for your marketing efforts. For example, for your used clothing store, you might choose to exclude specific audiences from your marketing efforts because they make so much money that they are not likely to be buying low-cost clothing. These personas can be helpful because they remind you to avoid digital marketing efforts that reach people who likely will not buy from your store.
Understanding your target audience is vital for a variety of reasons, but primarily because that knowledge helps you know how to lay out your customer's journey from the time you first introduce your brand to them to the point at which they purchase your product or service. Once you know whom to reach, you can figure out which strategies will most appeal to them. Also, that can improve your marketing funnel, and your digital marketing efforts, exponentially.
Marketing Funnel Strategy 2: Find Your Niche.
Posting on social media and using the "boost" button on Facebook is marginally more effective than a newspaper, billboard, or radio advertisement. It feels good, and you receive lots of "great" statistics to report. However, they're the modern-day equivalent of printing handouts and dropping them from a helicopter. They trick you into believing you have a plan in place and can measure that plan, but instead, you've fallen for the trap that continues to make Facebook stock go up even in the face of scandals.
Instead, the biggest strength of digital marketing lies in your ability to create a niche that directly relates to your target audience. This niche is going to set you apart from your competition. It is what will tell people how your business is different from (and better than) every other business out there.
So how do you know what your niche is? Well, if you are already making sales and building a customer base, you are probably already operating within a niche, whether you realize it or not. However, identifying that niche, or focusing on a niche if you don't have one yet, can turn a mediocre business into a successful one.
Identify your passions.
The first step is to identify what you, as a business owner, are passionate about. Do you value customer service? Do you want to offer only Fair Trade clothing? Are you committed to providing activities for yacht club members that can't be found anywhere else? Take those passions and use them to guide you toward the niche your business should occupy.
Look at your target audience.
In addition, look at your target audience. Those buyer personas can give you a clue as to what your niche should be. For example, that young, cash-strapped mother is going to show you that your niche is affordability. That wealthy white-collar executive is going to show you that your niche is luxury amenities. Let your target audiences show you what parts of your business are most important to them (and therefore most profitable for you).
Look at the competition.
Finally, use your competition to find your niche. Now, we don't mean you should copy your competition in hopes of stealing their business. Your success lies in being different from the competitors, remember? Instead, see what the competition lacks, and what you might be able to offer instead. For example, do other affordable used clothing shops require a minimum purchase or a membership? Make sure yours does not, so it is even more accessible for your target audience. Does the yacht club the next town over only offer local sailing? You plan a trip around the Caribbean to pique interest among the more adventurous within your target audience.
Once you have identified your niche, you can create a marketing funnel that focuses on that niche. Here are a couple of examples of how focusing on a niche has benefited two of our clients. One client of mine in the health services field wanted to use digital marketing to get the word out about how many significant changes have happened over the past few years. As a result, we now run campaigns focused on specific audiences whom we know are interested in these changes and in the services my client offers. Their niche is innovation and change in their field.
For example, we now run marketing campaigns focused on educating doctors within 60 miles of my client's location; we run campaigns to educate the community about services that can directly benefit them, and we run campaigns that help gather online reviews that will show increases in customer satisfaction.
Another client is a local shop that took the area by storm over the past few years; so much so that a local copycat popped up with very few differences. However, through a few digital marketing campaigns (and a newly launched online store), we've expanded their target audience across state lines by using a marketing funnel to target their customer persona online and ship products.
With a proper digital marketing strategy, a small business can focus on a much smaller niche while expanding their area of service at the same time. Your marketing money goes further and will yield a more significant return on your investment.
Marketing Funnel Strategy 3: Reach out to visitors in your town.
As a small business, your target audience almost certainly includes the residents of your local area. Certain small businesses, like restaurants, can only survive if the local community supports them. Shipping a hot Italian dinner halfway across the country isn't a feasible option, after all.
Part of this local support includes visitors to the area. To use the example of a restaurant again, people stopping in your town overnight or tourists taking a vacation will need a place to eat. Being able to earn their business can significantly improve that restaurant's success.
As a result, it is crucial for small businesses to reach out to the visitors in their area. These new people might be individuals who have just moved to town, tourists, or short-term visitors like those who stop in the area overnight on their way somewhere else. Making it easy for them to find and patronize your business, and convincing them to choose your business over the other ones in the area, can mean the difference between surviving and thriving as a small company.
So how do you successfully reach these individuals through digital marketing? Targeting your digital efforts is a good start. Many digital advertising channels (like Facebook) allow you to focus your efforts on specific audiences. Unleash the power of those channels on local visitors and residents.
Other strategies might include making sure your website is optimized for performance on mobile devices, since many people, and visitors, in particular, will be hunting for businesses on the go, using their smartphones. Making your business easy to find by optimizing for local SEO, including putting your address on all of your web pages and staying active on social media, can also put your company on visitors' radars.
Marketing Funnel Strategy 4: Use social media chatbots.
If you are running a business in the 21st century, you probably know about the value of social media for reaching wide networks of people with information about your business. In fact, you hopefully have a Facebook or Twitter account set up for your company so you can stay in touch with loyal customers and get the word out about exciting new changes in your industry.
However, communicating with customers through social media, while inexpensive (since social media is free) can be time-consuming, especially if you have multiple people looking for your attention at the same time. In fact, handling the challenge of keeping social media updated, keeping up with comments and messages, and providing strong customer support to individuals via both social media and your website can be difficult for small businesses with limited resources of both time and money.
That is why the chatbot is quickly becoming an invaluable addition to many businesses' social media sites. A chatbot is a form of artificial intelligence designed to interact with individuals in a live-chat format. With a chatbot, you can transform your social media presence into a place where customers can expect excellent customer support, order items, and interact with your company, all while you are busy building up your business in other areas. The perfect combination of inexpensive digital marketing and a strong ROI, what more can a small business want from a marketing strategy?
Chatbots can provide basic customer support through social media.
The first advantage of chatbots on social media is their ability to provide basic customer support. For example, you can program the chatbot to provide answers to some of the most frequent questions customers have about your business and your products. With immediate access to answers, customers are more likely to continue engaging with your company (and buying your stuff!). Plus, if you can handle basic questions without utilizing your small business' limited manpower, you will literally be able to do more than one thing at a time. The chatbot handles basic customer queries, and you handle the task of creating amazing products and services for your customers.
Chatbots can communicate with multiple people at once.
In addition, chatbots have the ability to communicate with multiple people at the same time. For example, a chatbot might be able to answer one customer's questions while completing several product orders simultaneously. This feature is a boon for businesses struggling to keep up with activity on social media that outstrips their limited time and manpower. And with that kind of multitasking ability, you can be making sales and providing customer support in a way that would have been impossible otherwise.
Chatbots can make sales for you.
Finally, and perhaps most importantly for small businesses, chatbots can transform your social media presence into a powerful new way to make sales. Consider Nellie Mae Boutique's Facebook page, for example. Members have the opportunity to comment on a product with the words "Sold" and their size and order number. They are immediately sent an invoice to pay and are then shipped their items for free. Nellie Mae's social media presence is devoted to making the company money, thanks to the smart use of a chatbot.
So, if you want to amp up your small business' social media presence, consider adding a chatbot. With the ability to communicate with customers, handle large numbers of customers, and make sales for your company, these little AI tools have the power to save you time and earn you money.
Marketing Funnel Strategy 5: Use analytics.
Once your marketing funnel is up and running, and your digital marketing strategies are in place, you will need to know whether they are working. After all, your plan may need tweaking to deliver the results your business requires.
The best way to find out how well your digital marketing is working is to use analytics. Analytics is the data that describe the actions people are taking in response to your marketing efforts. For example, if you hope to reach new yacht club members with your new marketing funnel, you need a way to keep track of how many new people join because of your marketing funnel outreach.
If you want to get more visitors to your website through a Google Adwords campaign, you will need to track how many people come from the ad instead of from other sources. If you want to find out how a video on Facebook is performing, you need to know how many times it has been viewed, and how many click-throughs it has.
Analytics is essential for many reasons. Here are just a few:
Analytics allow for personalized marketing efforts.
Just a few years ago, the thought of an ad popping up in your web browser based on products you had just researched came across as a little creepy. Nowadays, however, customers expect personalized marketing efforts from businesses. They hope to quickly find the products and services they want when they want them.
To that end, offering personalized marketing can be an essential way to win business. For example, who will a customer buy a new mattress from? A business that they stumble upon while browsing online, or a company that shows them mattress ads while they browse, send them an email about the type of mattress they are researching, and offers them a coupon off their first purchase?
This type of targeted marketing, however, is only possible if you know what your customer needs and wants. That is only possible through the use of analytics. The more data you have on your target audiences, the more tailored, specific messaging you can send to those potential customers.
Analytics allow for more productive marketing efforts.
Perhaps logically, more personalized marketing efforts based on robust data mean more productive marketing efforts. For example, emails that are based on specific actions taken by potential customers are opened 71 percent more often than are cold emails. A/B testing of Google ads can lead businesses to find and use the ads that yield the most click-throughs and conversions.
Similarly, seeing that 70 percent of new social media leads come through your Facebook campaign, while only 10 percent come through your Twitter campaign might lead you to drop the Twitter campaign in favor of the more profitable Facebook pursuits. As the old saying goes, when you know better, you do better. Moreover, when you know how your marketing efforts are working, you can build better marketing campaigns in the future.
Analytics provide insight into target audiences.
As we touched upon earlier, analytics can sometimes be helpful in building a picture of who your target audiences should be, who they are and what they prefer. This insight can be invaluable, not just when you are first developing and using buyer personas but also when you are trying to finesse your marketing efforts to appeal specifically to your target audiences.
For example, say you thought that your yacht club target audiences preferred to be contacted via email and learn more about your business through brochures and mailers. However, you find that instead, most of your new members come to your website through the Facebook video you posted about a trip your members took last year.
Now you know: Your target audience likes to visualize the experiences they will have if they join your club. Now you are prepared to develop the targeted and personalized marketing based on hard facts that will win you even more club members.
Analytics can identify and predict trends.
Sometimes, marketing opportunities lie in the things that people are currently thinking about, talking about, arguing about, sharing with their friends, and testing. Being able to anticipate, identify, and take advantage of these trends can position your business to target additional customers successfully.
For example, you may find that there are seasonal trends or certain shopping habits that you can incorporate into your marketing efforts. People might be more interested in joining a yacht club in the summer months, for example. Alternatively, a rise in the stock markets might leave potential customers feeling more comfortable and therefore more willing to spend the money to join the club.
The right analytics can show you these trends and habits year after year. They can even help you to anticipate new trends, based on what target audiences are currently interacting with on social media. Also, that means that, when people's shopping habits change, your business is poised to take full advantage of targeted and informed digital marketing strategies.
Analytics tell you how well your current marketing strategies are working.
Finally, analytics can tell you how well your current marketing strategies are working. Based on those results, you can then determine what needs to be changed in your current digital marketing campaign or marketing funnel. For example, A/B testing can show you which of two ads is earning you the most click-throughs and conversions so you can use the more profitable one. Analytics can also tell you who is coming to your site, and where they are coming from so, you can link new website visitors and customers to specific marketing strategies you are undertaking.
From there, you can tweak your strategies to gain more success, adopt the ones that are working well and create new plans based on the latest information you have. With the right analytics, you can position your business to make the most of your digital marketing strategies and marketing funnel.
Types of Analytics
So if analytics are so important to digital marketing, how do you go about collecting the right kind of data? The key is in selecting the right types of analytics to pursue. While there are many metrics you can examine, the best way to go about collected data is through the following methods.
Google Analytics
Google Analytics is a free analytics tool provided by Google that collects comprehensive data regarding visits to your website. This invaluable tool offers almost every type of information a website owner needs to understand their website's performance and visitors. Here is just a small sampling of the data you can access through Google Analytics:
Traffic Volume
Number of Visitors Per Page
Number of Visitors Per Time Period
Visitor Location
Visitor Languages
Browsers Used by Visitors
Length of Sessions
Number of New Visitors
Mobile Visitors
Which Visitors Came from Which Marketing Efforts (i.e., Social Media, SEO, etc.)
Content Data
Conversions
It is this type of detailed data that makes Google Analytics so valuable to almost every kind of website. You do not have to gather and sort through the data yourself. You merely need to implement a free tool to do the work for you.
Of course, identifying the most critical pieces of data for your marketing efforts might require a little bit of help. However, that is where digital marketing professionals like Distinct come in handy. We can help you understand your website's analytics, and use them to create ever more effective marketing strategies for your small business.
Facebook Analytics
For your marketing efforts focused on Facebook, you will also need to implement Facebook Analytics, also called Facebook Insights. This is another free tool, except this one is focused on providing insights from your company's Facebook pages. This tool provides the following types of information regarding interactions with your Facebook pages across the Internet, app, and Facebook Page.
Page and Post Likes
Page and Post Views
Page and Post Comments
Demographic Info on People Interacting with Your Page
Engagement on Page and Posts
Video Views of at Least 30 Seconds
Top Posts from Pages You Watch (i.e., How the Competition is Doing)
Engagement by Type of Post
Facebook Insights can be an essential tool if you are using your company's Facebook page as an integral part of your digital marketing campaign (Hint: You should be). Knowing how your Facebook efforts are paying off, and how specific posts are performing can give you the insights you need to tailor your Facebook efforts to more successfully reach your target audiences.
How do you use analytics?
Once you have your analytics, there are many great digital marketing strategies you can implement to use those analytics to good advantage. In this article, we will focus specifically on two approaches you can undertake to target your marketing based on the data you collect from Google Analytics and Facebook Insights.
Retargeting
Did you know that your chances of converting a website visitor on their first visit to your website are just about nil? Well, 2 percent to be exact. However, that means that 98 percent of your first-time visitors do not take any action on your website. Moreover, that means that 98 percent of the people who first come to your company's web page are going to need a little more encouragement before they become paying customers.
Retargeting is a strategy designed to give this 98 percent the information and encouragement they need to return to your website later (and hopefully spend some money). Retargeting works by placing a small cookie (a type of marker) on their computer. You then create banner ads that are only displayed to people who are carrying your cookie.
This strategy targets only people who have already visited your website and are therefore further along the marketing funnel than, say, individuals who have never even heard of your business before. It can also be tailored. For example, you can choose to show ads for products that people were searching for on your site to personalize those ads to the needs and interests you know they have.
Refining Marketing Based on Measured Results
As touched on above, the data you receive from Google Analytics and Facebook Insights will help you to make wise marketing decisions as you build your marketing funnel and implement digital marketing strategies.
In particular, however, this data can help you to refine your marketing efforts to make them more productive and more profitable. For example, say you conduct A/B testing on some of your ads. When you have measurable results that show you Ad B receives more click-throughs and conversions than Ad A, you can begin showing Ad B instead of Ad A.
This is where the support of a company like Distinct can help you make the most of your marketing efforts. We can help you get the data you need to make wise marketing decisions and then use that data to refine your marketing to better target your desired customers. So that means you enjoy greater profits without spending more money.
Marketing Funnel Strategy 6: Hire the Right Experts
So say you're convinced: You need to create a marketing funnel and start implementing digital marketing techniques that work for your small business. That's great. However, where will the time, workforce, and expertise come from to get the work done?
Before you can say "I'll figure it out," or "The intern can manage it," think about your day for a minute. If you are like most small business owners, you are flat out busy from early in the morning until late in the day. You are trying to run and grow a business, and you probably don't have as much staff as you need as it is. So what time are you going to spend on digital marketing? Any time you find is likely going to mean less time spent doing the things only you can do to grow your company.
So while your intern is probably fabulous, do they have the digital marketing expertise to create and execute a fine-tuned marketing funnel? Too often, businesses assume that because a person is young or enthusiastic, they can accomplish a task. Youth is excellent (I was young when I started Distinct), but it has to be paired with knowledge and experience. Also, for that, you need more than familiarity with social media.
As a result, we would encourage you to focus on hiring digital marketing experts to help you set up a marketing funnel and digital marketing strategies for your small business. Find people like Distinct who have years of experience, a proven track record, knowledge about digital marketing tools that go beyond social media, and the time to devote solely to your company. You might just be surprised at how worthwhile that investment can be.
There's only so much that can be covered in an article without losing your attention span or getting too far into the weeds. However, if you've made it this far, and you see value in what I've written, then I encourage you to reach out. You can click this link to download our Digital Marketing Playbook, call/text at 855-393-0080, or message us on Facebook here. Everyone who contacts us will receive three free calls to narrow your target audience, research how they interact with the Internet, and create a plan to reach them to increase your sales.